Kansas City Chiefs: Madden simulation for Week 11 vs Raiders
The Kansas City Chiefs are back at it on Sunday night, heading to Las Vegas to play the Raiders. What does Madden see happening in this game?
After a close call against the Panthers in Week 9, the Kansas City Chiefs headed into their bye week at 8-1 with seven regular-season games remaining. Their one loss on the year to this point has been against the Raiders, which came in Week 5. The Chiefs will now have the opportunity to avenge that loss, as they travel to Las Vegas for the first time in franchise history.
Before we get into this week's simulation, let's see how Madden did at predicting how Chiefs/Panthers would go two weeks ago. The video game thought that the Chiefs would lose by two points and that the Panthers would be moving the ball well throughout most of the day. While the Panthers didn't win the game, they had an opportunity to in the final seconds, but Joey Slye missed the 67-yard field goal.
Now let's turn our attention to Week 11 and see what Madden thinks is in store for this week's rematch between the Chiefs and the Raiders!
Final Score: Chiefs 35, Raiders 28
CHIEFS STATS
Patrick Mahomes – 29-of-34, 264 yards, 5 TD
Clyde Edwards-Helaire – 24 carries, 77 yards
Tyreek Hill – 6 rec, 57 yards, 3 TD
Sammy Watkins – 8 rec, 82 yards, TD
Travis Kelce – 7 rec, 53 yards, TD
Anthony Hitchens – 11 tackles
Tanoh Kpassagnon – Sack
Derrick Nnadi – Sack
Damian Wilson – INT
RAIDERS STATS
Derek Carr – 30-of-40, 306 yards, 3 TD, INT
Josh Jacobs – 16 carries, 82 yards, TD
Darren Waller – 11 rec, 119 yards, TD
Henry Ruggs – Rec, 60 yards, TD
Lynn Bowden Jr. – 4 rec, 48 yards, TD
Cory Littleton – 12 tackles
Similar to Week 5, the Chiefs take the lead early on, leading 21-14 at the half. The Raiders close the gap in the fourth quarter, but can't quite tie the Chiefs up in the final seconds of the game to send things into overtime.
Madden thinks that Mahomes will continue toward an MVP title, throwing five more touchdowns this week with Hill catching three of those five touchdowns. While Edwards-Helaire doesn't find the end zone, he rushes for 77 yards and gives the rushing attack some life.
As for the Raiders, Carr has another impressive game against KC, but the interception is a costly one. Ruggs only has one grab, but it's for a 60-yard touchdown, causing Chiefs fans to pull their hair out of frustration.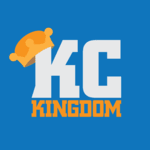 This seems like a realistic box score for this game and while it'd be nice to see the Chiefs completely slam the door on the Raiders, I'll take a win as long as no key Chiefs players get injured.