KC Chiefs: Patrick Mahomes is squarely back in MVP conversation
Is anyone surprised that KC Chiefs quarterback Patrick Mahomes is in the MVP discussion once again?
Of course, just a few days after I publish a piece about how the Kansas City Chiefs are relying more on their run game, they turn around and pass for 367 yards and rush for only 30. It would be one thing if I could say that the Panthers just stuffed the run, but throwing the ball was what worked, so stick with what works.
It just goes to show that all of us "analysts" and "experts" really don't have to much more of an idea of what the teams are doing than everyone else. That being said, I shall press on as if I did not say that, and give you my weekly analysis of Patrick Mahomes.
If one is going to beat the Chiefs, they are going to have to play their absolute best, and hope that the Chiefs play significantly less than their best. That is very nearly what happened on Sunday against the Panthers. Thanks to a connection between Patrick Mahomes and Travis Kelce, the Chiefs scraped out a victory against a team that is far inferior to them.
Don't get me wrong, I am not about to blame the Chiefs for winning a tight game, for the Panthers deserve full credit for an admirable performance. When they came into Arrowhead on Sunday afternoon, it was not to not lose to the Chiefs, it was to beat the Chiefs, and they pulled out every stop in attempting to do so. Heck, they were a 67 yard field goal away from making those dreams a reality, but thanks to another rock star performance by Mahomes, they came up just shy.
As far as my assessment of Mahomes' game specifically, there is really very little to say that has not been stated and overstated in not only my prior pieces, but the pieces of those who are better writers than me. The field general stayed in the locker room, while Wyatt Erp was ready for a showdown guns a blazing.
Mahomes' mind meld with Kelce went a long way toward clinching the victory for the Chiefs. Mahomes and Hill, who typically seem almost as in sync as Mahomes and Kelce, seemed to be somewhat disconnected however, for Hill was targeted 18 times and only half that number were receptions, but even still, with have the pass attempts being incompletions, Hill still wracked up 113 yards and two touchdowns. Imagine if Mahomes and Hill had been as in sync as Mahomes and Kelce were.
Mahomes also had a touchdown pass that was specifically drawn up to show the rest of the league that they don't have him figured out quite yet. Mahomes took a few steps to his right behind his offensive line and barked a couple orders, he then turned and sprinted to his left, calling out the snap and catching it while in motion as if he was a receiver. The defense took the bait and Mahomes pitched the ball to a wide open Demarcus Robinson in the end zone for the touchdown, showing that even after two years of film study, Mahomes is not done befuddling the league.
On top of leaving a Panthers defense who probably spent the week studying Mahomes film scratching their heads, it just wouldn't be a Chiefs game if Mahomes did not set some sort of a record. Mahomes is now the quarterback to reach 100 touchdown passes the fastest (in only 40 games) beating the record the record held by Dan Marino (44 games) and he also has at least one touchdown pass in his last 19 games.
Mahomes would finish his day going 30 of 45 for 372 yards and four touchdown passes, continuing to build a case for MVP. He now should be the frontrunner for the award after his two impressive games and the fact that his numbers are incredible this season. Mahomes has thrown for 2,687 yards, 25 touchdowns, and one interception while also adding 165 yards and two touchdowns on the ground.
While Russell Wilson will continue to receive praise for his efforts as the Seahawks quarterback, he played arguably his worst game of the season over the weekend while Mahomes played like incredibly and won the game.
Mahomes has only thrown ONE interception all season, which is just absolutely insane. Aaron Rodgers is another player who Mahomes will have to compete with for the MVP honors, but the NFC is wide open while the AFC looks like the Chiefs' to lose at the halfway mark of the season.
Mahomes hasn't necessarily been throwing for crazy numbers every game this season, but there's no debating that he deserves to be grouped into the MVP discussion. Not only has Mahomes thrown for nine touchdowns and zero interceptions in the past two games, but his team continues to win in different ways.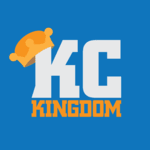 It's been fun to see Mahomes the Magician re-emerge these past two games and as a result of that, the Chiefs quarterback is squarely back in the MVP conversations. Rightfully so.