Kansas Basketball: 15 greatest scorers in Jayhawks history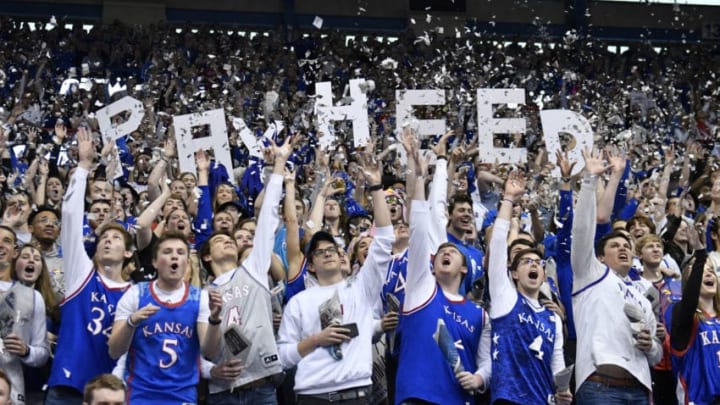 Kansas Jayhawks. (Photo by Ed Zurga/Getty Images) /
Bill Self, Danny Manning, Kansas Jayhawks. (Photo by Jeff Gross/Getty Images) /
Kansas Basketball is home to countless college hoops legends, but which former Jayhawks were the best at putting the ball in the basket?
Kansas basketball is one of the most illustrious and successful programs in all of college basketball. They have the record for most consecutive conference championships, have the second-most wins of any program, have appeared in the fifth-most Final Fours and is one of eight schools with at least three national championships.
That kind of success attracts great players. Of course, it's impossible to have that kind of success without a plethora of great players – and Kansas has had plenty of them.
25 different Jayhawks players have earned All-American honors at some point in their career and eight of them were named an All-American multiple times.
Some earned that honor because of their offensive, some because of their playmaking, others because of their rebounding, a few because of their defense – however they could help the Jayhawks win games.
It's been successful. Kansas has won a lot – 2,274 times, to be exact. But no matter how good you are at the other parts of basketball, you still need to score points to win games (who would've thought, right?), and some players are simply better at that part of the game than others.
The Jayhawks have had more than their fair share of dominant scorers suit up for them, but who was the best at putting the ball through the basket? Not necessarily the best overall player, but the best at putting points on the board?
Here are the top 15 scorers in Kansas basketball history: