Kansas City Royals: Top all-time home run hitters
While the Kansas City Royals have few big pure power hitters in their history, they've had numerous players with steady home run power.
The Kansas City Royals are the weakest home run hitting franchise in Major League Baseball. Since their inception in 1969, the only teams with fewer round-trippers than the Royals are the four that entered the majors in the 1990s.
Even Seattle and Toronto have more home runs than the KC Royals, and they did not begin play until 1977, eight seasons after the Royals.
Kansas City finished last in the majors in home runs in 2014 but it did not deter them as they reached game seven of the World Series. They hit just 95 homers in2014, ten fewer than the team ranked 29th, and 116 less than the MLB leaders, according to FanGraphs.com.
To make up for the lack of historical power, the KC Royals do lead the majors in triples over the same time period. Not only that, but the top two triples hitters in the big leagues since 1965 are Royals. Still, this is little consolation.
The Royals only have one player with more than 200 home runs over the course of the last 45 years, and a Royals player has hit 30 or more home runs just twelve times in the team's history. Mike Moustakas set the single-season record with 38 homers in 2017. Prior to that, Steve Balboni held the mark at 36 for 32 years. In 2019, Jorge Soler crushed the ball and the record, notching 48.
The Kansas City Royals set their franchise record for home runs in 2017. As a team, they hit 193 round-trippers, breaking the mark of 168, set in 1987.
Let's take a look at the names that make up the top 18 home run hitters in KC Royals history. Any guesses?
Jermaine Dye
RF,
Kansas City Royals

KANSAS CITY ROYALS TOP HOME RUN HITTERS – NUMBER 18: JERMAINE DYE (85)
Jermaine Dye was the last Royal to breach the 30-home run plateau when he blasted 33 in 2000 until Kendrys Morales did so in the 2016 campaign. That is also the eighth-best total any player has accumulated while in a Kansas City uniform.
Dye was the everyday right fielder for just two years, but he hit 60 homers total in 1999 and 2000. He went on to hit 325 career dingers, including 44 for the White Sox in 2006.
Dye was named an All-Star for the Royals in 2000 but was traded away during the 2001 season. The Royals received superstar shortstop Neifi Perez in return. Dye hit 228 home runs after the trade. Perez hit four for the KC Royals.
If the Royals could have spent some money of Dye, as well as his outfield running mates Johnny Damon and Carlos Beltran, and signed him to a long-term deal, who knows how many dingers Dye might have belted for the franchise.
Joe Randa
3B,
Kansas City Royals

KANSAS CITY ROYALS TOP HOME RUN HITTERS – NUMBER 17: JOE RANDA (86)
If only the Royals had someone as steadfast as Joe Randa still playing third! While Randa never had the power potential that third baseman Mike Moustakas had, he was a steady bat in his years with the Royals, especially in his second stint with the team.
From 1999 through 2003, Randa averaged 14 home runs, 85 RBI, a .289 Batting Average, .341 On-Base Percentage, and a .776 OPS. There is still time for Moustakas to match these numbers, and even surpass them, but now, other than averaging just over 15 homers a season, Moustakas is lagging far behind Randa, when the latter was at his best.
There is still time for Moustakas to match these numbers, and even surpass them, but now, other than averaging just over 15 homers a season, Moustakas is lagging far behind Randa, when the latter was at his best.
Though it wasn't that long ago, Randa didn't pop into mind as being this steady or productive in this time with the Royals, but the numbers indicate that during this stretch of years, he was a strong enough hitter to make our list of Royals home run hitters.
Mike MacFarlane
C,
Kansas City Royals

KANSAS CITY ROYALS TOP HOME RUN HITTERS – NUMBER 16: MIKE MACFARLANE (103)
Like Randa, Mike MacFarlane, one of only two catchers on this list, had a stretch of seasons where he hit a good chunk of his long balls. From 1991 through 1996, excluding 1995, when he played in Boston, MacFarlane bashed 83 home runs.
He wasn't the run producer Randa was, but Mac offered solid numbers from the catcher position. He played parts of 11 seasons in Kansas City, including 1987, when he had just 21 plate appearances, and in 1998 when he had just 11.
Throw out those two years, and MacFarlane's 103 career dingers as a Royal, look even better in nine seasons, rather than 11.
MacFarlane never made an All-Star team or won a Silver Slugger or a Gold Glove, but he was a decent power hitter for a few years for the Kansas City Royals.
Bo Jackson
LF,
Kansas City Royals

KANSAS CITY ROYALS TOP HOME RUN HITTERS – NUMBER 15: BO JACKSON (109)
The biggest "what if" in Royals history has to be Bo Jackson. This legendary athlete put together one of the best stretches of power hitting in franchise history when he muscled out 107 homers in just four seasons from 1987-1990.
Throw in the fact he stole 79 bases in those four years tells you how good an athlete he really was.
Bo once hit four home runs in a row for the Royals, going 3 for 3 with three home runs, and seven RBI on July 17th, 1990 against the Yankees. He got injured diving for a Deion Sanders line drive (which went for an inside the park home run), and had to leave the game. He returned to action on August 26th and homered in his first plate appearance against the Seattle Mariners.
He also homered to lead off the 1989 All-Star Game, stole a base, and won the MVP. These are just a few of the stories that make Jackson almost myth-like, but these are all true.
By the way, Bo has the fewest plate appearances of anyone in the Royals' top 20 home run hitters.
There is no telling what his numbers might have been if not for the hip injury he suffered while playing for the Raiders. We will always wonder…
Steve Balboni
1B,
Kansas City Royals

KANSAS CITY ROYALS TOP HOME RUN HITTERS – NUMBER 14: STEVE BALBONI (119)
As impressive as Bo Jackson's stretch of four seasons of home run hitting prowess, Steve Balboni had a stretch maybe even more impressive. From 1984 through 1987, Steve Balboni jacked out 117 round-trippers, including the franchise record of 36 in 1985.
Only nineteen times in KC Royals history has someone hit 28 or more homers, and Balboni did it thrice in just four seasons. In his four-year stretch, Balboni hit ten more than Jackson in his four seasons but did have 55 more games, and 191 more plate appearances. This takes nothing away from those great years Balboni put together.
In 1988, Balboni got off to a slow start, hitting just .143 in 21 games, with 2 HR, and just 5 RBI. With George Brett now playing first, the Royals released Balboni in late May. He signed with the Seattle Mariners and went on to hit 21 homers in 397 plate appearances that year.
He went on to hit 34 more home runs over two years with the Yankees, producing 55 more homers after his Royals career ended. If he had started off hot in 1988, maybe the Royals keep him, and maybe Steve Balboni finishes much higher on this list.
Carlos Beltran
CF,
Kansas City Royals

KANSAS CITY ROYALS TOP HOME RUN HITTERS – NUMBER 13: CARLOS BELTRAN (123)
Carlos Beltran is the second biggest "what if" in Royals history. Kansas City traded the former American League Rookie of the Year in June of 2004 after he hit 15 home runs in 69 games for the Royals.
Beltran hit 23 more for Houston that season, giving him 38 total. He then hit 41 in 2005 for the Mets.
If the Royals would not have been so cheap and had they signed him to a long-term deal when they had the chance, who knows where Beltran wold rank on this list.
Since the Kansas City Royals traded Carlos Beltran, he has been named to eight All-Star teams, won three Gold Gloves, and two Silver Sluggers.
If he could have stayed in Kansas City longer, he might be considered one of the absolute greats in team history.
He might have even been the all-time best slugger in team history. Still, Beltran hit 123 home runs in his limited time in Kansas City, and that can't be ignored. We just wish he had more time in a Royals uniform.
Danny Tartabull
RF,
Kansas City Royals

KANSAS CITY ROYALS TOP HOME RUN HITTERS – NUMBER 12: DANNY TARTABULL (124)
Sometimes, it is hard to remember just how good Danny Tartabull was for the KC Royals. He played on teams that featured George Brett, Bo Jackson, and Bret Saberhagen, and his name doesn't always pop when thinking about players who were very good as Royals.
Tartabull was a pretty effective hitter for several years on the last Kansas City teams to be relevant for almost a quarter of a century.
He hit 31 or more home runs for Kansas City twice, and he drove in more than 100 runs three times. He missed nearly half the 1990 season, but still managed 15 homers and 60 RBI.
He also batted .290 for the Royals, including hitting .309 in 1987, and .316 in 1991. He led the majors in Slugging Percentage in 1991 and produced a terrific .990 OPS that season.
Danny Tartabull appears in the top 15 in several offensive categories for Kansas City, including being number nine in home runs, leaving a solid legacy for himself in this franchise's history.
Billy Butler
DH,
Kansas City Royals

KANSAS CITY ROYALS TOP HOME RUN HITTERS – NUMBER 10 (tied): BILLY BUTLER (127)
Billy Butler was a fan favorite for many years, but he just never fully developed into the kind of player Royals fans always hoped.
After several seasons of tantalizing the Royals with flashes of awesomeness, in 2012 it looked as if Butler finally reached his potential.
He hit produced a slash of .313/.373/.510/.882, hit a career-high 29 home runs, with a career-high 107 Runs Batted In. This was the Billy Butler the organization so desperately needed.
Unfortunately, those numbers were a mirage. In 2013 and 2014, his stats regressed to below his career averages in almost every single category.
As his salary rose, it became untenable for the Royals to keep Butler in hopes he could ever match his 2012 season.
Still, from 2009 through 2013, Butler never hit fewer than 15 round-trippers. Disappointingly, though, he never hit more than 21, outside of that outlier that was 2012.
Butler was missed when he left Kansas City, and he had a very decent career in blue. His 127 career homers place him tied for tenth on this list.
Eric Hosmer
1B,
Kansas City Royals

KANSAS CITY ROYALS TOP HOME RUN HITTERS – NUMBER 10 (tied): ERIC HOSMER (127)
It took a few seasons for Eric Hosmer to develop his power h but in 2016 and 2017 he put together back-to-back 25 home run seasons.
He's banged out 68 over his last three seasons for the Royals and though he may not be as pure of a power hitter as some of his contemporaries at first base, his career .294 Batting Average in Kansas City offsets that a little.
In 2017, not only did Hosmer tie his career-high in home runs and runs scored (98), but he set his top marks in Batting Average (.318), On Base Percentage (.385), Slugging Percentage (.498), OPS (.883), Wins Above Replacement (4.1), and Hits (192).
Hosmer's contract with the Royals ended after the 2017 season and he signed a lucrative long-term with the Padres. Hosmer was a key component to the Royals' two AL pennants and will forever be a fan favorite in Kansas City.
Mike Moustakas
3B,
Kansas City Royals

KANSAS CITY ROYALS TOP HOME RUN HITTERS – NUMBER 9: MIKE MOUSTAKAS (139)
After 32 long seasons, Mike Moustakas blasted 38 home runs in 2017 to break the old mark set by Steve Balboni in 1985. Though his record has since been shattered, it was excited to watch Moose assault that old record.
Moustakas always seemed to have it in him but he never was able to put everything together that he needed to become a true power hitter. His career-high in dingers prior to 2017 was 22 in 2015.
The history was there. In 2007, according to Baseball America, Moustakas set the California high school record for homers in a season (24) and career (54). He also hit 84 home runs in the minors, in just 439 games, including 36 at two levels in 2010 (Fangraphs).
The Royals re-signed Moustakas in 2018 and he hit 20 more before being traded in the Brewers. In 2019, he proved his power was no fluke, ripping 35 for Milwaukee. Like Hosmer, Moustakas will always be cherished for his role in being a championship back to the Royals.
Salvador Perez
C,
Kansas City Royals

KANSAS CITY ROYALS TOP HOME RUN HITTERS – NUMBER 8: SALVADOR PEREZ (141)
The All-Star catcher for the Kansas City Royals has developed into a consistent power source over his eight years. He has set or matched a career-high in home runs every single season, and he now has four straight campaigns with at least 21 round-trippers.
He would be several spots higher on this list if he had not missed the entire 2019 season to injury.
Since Perez entered the majors in 2011, through 2018, only one other true catcher hit more home runs than his 141.
Perez has always been a joy to watch. His love of the game is obvious and he plays the game in a way that is hard not to enjoy. Luckily, for Royals fans, he is signed through 2021.
As many games as Perez puts in behind the plate, it is hard to imagine him topping the 27 homers he hit in 2017 and 2018. Considering his age (29) and the fact he is signed with the Royals through 2021, there is little doubt he will finish his time in Kansas City high on the list of career home runs.
John Mayberry
1B,
Kansas City Royals

KANSAS CITY ROYALS TOP HOME RUN HITTERS – NUMBER 7: JOHN MAYBERRY (143)
John Mayberry was certainly one of the more dependable power hitters the Royals have ever had. He accumulated 143 home runs in just 897 games.
In his six seasons, he played in 149 or more games five times, and he hit at least 23 homers in five seasons.
Ironically, the season he only played 126 games was not the season in which he hit less than 23 dingers. In 1976, he hit just 13 homers in 161 games and 690 plate appearances.
Mayberry led the majors in walks twice, and in On Base Percentage once. He went to two All-Star games for the Royals, and he finished second in the American League MVP voting, behind Fred Lynn, in 1975. That season, he has a career-high 34 homers and 107 RBI.
Mayberry's six stellar seasons place him firmly among Royals greats. His 143 homers put him at number six in KC Royals franchise history.
Frank White
2B,
Kansas City Royals

KANSAS CITY ROYALS TOP HOME RUN HITTERS – NUMBER 6: FRANK WHITE (160)
Longevity certainly played its role in Frank White being in fifth place among all home run hitters who have donned a Kansas City Royals uniform.
A bigger reason is the dearth of legitimate power hitters in team history, especially a lack of big hitters that played more than just a few years in blue.
No one ever called Frank White a power hitter as he hit below ten home runs in eleven seasons. Still, he has a stretch of six seasons, from 1982 through 1987, when he hit 11 or more.
In four of those seasons, from 1984 through 1987, he hit 78 total home runs, nearly half of his career 160 dingers.
White hit 22 in back-to-back seasons, in 1985 and 1986, and drove in a career-high 84 RBI in 1986, winning the Silver Slugger award.
Frank White is without a doubt, the second-best player in franchise history, and with 18 seasons worth of stats, he is going to appear high on nearly every list of statistics.
Even taking these things into consideration, sitting sixth in home runs for the Royals is just another reason to love Mr. White.
Hal McRae
DH,
Kansas City Royals

KANSAS CITY ROYALS TOP HOME RUN HITTERS – NUMBER 4: HAL MCRAE (169)
Hal McRae wasn't much of a slugger, as he put together only two seasons with more than 20 home runs in his career. He also wasn't a consistent source of home runs as he has six full seasons with less than ten round-trippers.
In 1982, he hit a career-high 27 homers and drove in a career-high 133 runs. Just two years later, he recorded just three dingers and 42 RBI.
Despite this relative up and down nature of his career, he spent a decade and a half in a Kansas City Royals uniform, and he put up solid numbers for most of his seasons.
He is without a doubt an all-time Royals great, and his place with 169 home runs, easily secures his place his team history.
McRae stands out even more in some other statistical categories as he hit 449 doubles as a Royal and drove in 1,012 runs.
Here is an interesting note: McRae's 169 home runs would have put him 22nd on the Yankees all-time list and 13th since 1969. New York has been able to pay for power, while the Royals have not.
Alex Gordon
LF,
Kansas City Royals

KANSAS CITY ROYALS TOP HOME RUN HITTERS – NUMBER FIVE (tied): ALEX GORDON (186)
Alex Gordon has seen his power wane significantly over the past few years. He has just 35 homers in the past three years, injuries in 2015 and 2016 cost him over 80 games.
While Gordon is not a prolific home run hitter, with only two seasons over 20, the nine he hit in 2017 in 148 games was the lowest mark since 2010, when he hit eight in 74 games.
It has not been determined if Gordon will be back for the 2020 season but if he does, there is a chance he could finish as high as second all-time in home runs.
Gordon has seven Gold Gloves and three All-Star appearances under his belt and has been Mr. Royal for this generation of fans. Whether he retires or signs on for one more year, he will finish his time in Kansas City as one of the greatest players in franchise history.
Like his comrades on the 2014 and 2015 teams, he has a place forever in the hearts of fans.
Amos Otis
CF,
Kansas City Royals

KANSAS CITY ROYALS TOP HOME RUN HITTERS – NUMBER 3: AMOS OTIS (193)
Amos Otis maybe the forgotten star of the Royals past and early glory day in the late seventies. He played 1,891 games in Kansas City and was their second-best player for many of those campaigns.
Otis hit 24 more homers than did his long-time teammate Hal McRae. What is interesting is that Otis played in just 54 more games than McRae, but had 608 more plate appearances.
Much like McRae, Otis wasn't much of a slugger. He too, only hit more than 20 twice, recording his career-high of 26 in 1973. The biggest difference was that from 1970 through 1982, Otis only hit less than 11 homers twice, and even in those two seasons, he hit 9.
In those 13 seasons, he averaged 14. 5 home runs a season – solid but not spectacular. The fact that he, like some of the other players at the top of this list, was able to play for so long for the Royals, helped vault him toward the top on most of these franchise lists.
He was one of the key pieces to the KC Royals' early seasons and was an important member of those great teams of the late 1970s. He was a five-time All-Star and won four Gold Gloves for his defensive prowess.
Amos Otis should be remembered as a fine all-around player for the Royals in their glory years, and his 193 career home runs, good for third place, is a testament to his overall talent.
Mike Sweeney
1B/DH,
Kansas City Royals

KANSAS CITY ROYALS TOP HOME RUN HITTERS – NUMBER TWO: MIKE SWEENEY (197)
Memories sometimes fail, but who realized Mike Sweeney played for the Kansas City Royals for 13 seasons? In hindsight, it didn't seem that long, but Sweeney was a productive hitter for a long time.
Part of this is because for nearly half of his career, Sweeney played less than 100 games, and he only played in 106 and 108 in two other seasons.
In his 13 years with the Kansas City Royals, he only played in more than 125 games five times, and in under 110 games eight times.
For one seven-year stretch, though, Mike Sweeney was as good as any Royal has even been over a long time period. In those seven seasons, from 1999 through 2005, Sweeney had a beautiful slash of .313/.383/.521/.905 in 918 games.
He hit more than 20 home runs in six of those seasons, topping out at 29 in both 2000 and 2001. He averaged 97 RBI, including a whopping 144 in 2000. Sweeney was also a five-time All-Star during this stretch.
There is little doubt the Mike Sweeney is one of the all-time greatest Kansas City Royals, and he sits second on the list of franchise home run hitters.
George Brett
3B,
Kansas City Royals

KANSAS CITY ROYALS TOP HOME RUN HITTERS – NUMBER 1: GEORGE BRETT (317)
As with so many offensive lists, George Brett sits at the top in franchise history. Not only was he the longest-tenured Royal, but the only true Royal in the Hall of Fame.
No one is close to Brett in home runs. He has a 120-home run lead over Sweeney at second. One has to wonder how many more home runs Brett would have hit, and how many fewer doubles and triples, if he had played in a smaller park.
Brett was not a classical slugger. His career-high was 30, and it was the only time he hit more than 25 in his career. In fact, Brett hit more than 19 home runs just eight times in his 21 seasons.
He did, however, have a ten-year stretch, from 1982 through 1991, where he hit double digits dingers all ten years, and averaged 19 a season. From 1977 through 1993, he belted ten or more round-trippers 14 times.
George Brett was also named to 13 straight All-Star games, won three American League batting titles, and one MVP. He is without a doubt the greatest Kansas City Royals hitter of all time, and when it comes to extra-base hits, including home runs, no one is even close.
OTHER NOTABLE KANSAS CITY ROYALS HOME RUN HITTERS
On the current roster, only Jorge Soler has a chance to crack this list any time soon. He needs just 26 homers in 2020 to tie Jermaine Dye. Salvador Perez, despite missing all of 2019, has a good chance to move up several spots over the upcoming seasons.
Other notable players who didn't quite make this list but had some great seasons with the KC Royals include Gary Gaetti, who hit 61 in three seasons, including 35 in 1995, the second-most in franchise history in a single season.
Jeff King hit 55 in three-plus seasons. King just retired from baseball in 1999, just 21 games into the season. He hit 52 homers in the previous two seasons for Kansas City.
Chili Davis played just one season in Kansas City, but he hit 30 round-trippers in 1997 and is 49th on the team list of home runs for a career.
The Royals do not have a long history of sluggers. In fact, they have no history, to speak of. They have made do with speed and gap power for most of their 45-year history.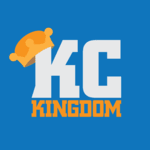 It will be a while before any other Royals outside of Soler make this list but eventually, some new young power hitters will come along and crush the ball. There will be new stars in Kansas City and we will be just as proud of them as we are these Kansas City Royals!