Nebraska Football: All-Time Leaders in Passing Yards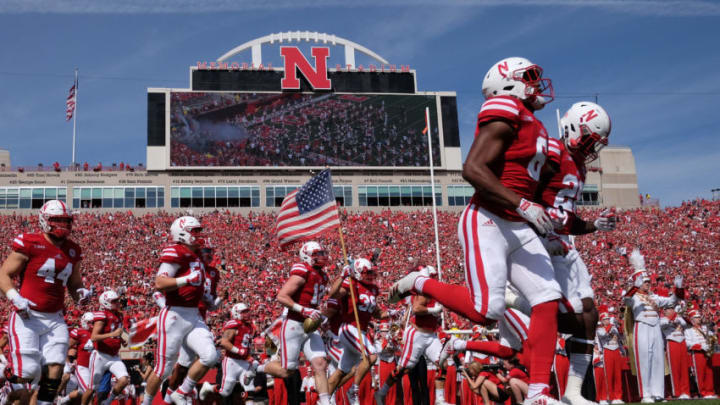 Nebraska football (Photo by Steven Branscombe/Getty Images) /
Nebraska football (Photo by Steven Branscombe/Getty Images) /
Nebraska football is one of the most prestigious programs in all of college football. The Cornhuskers have had some great quarterbacks play for them during their time.
When looking at Nebraska football history, there are some great names who have played at the quarterback position. While the last few years didn't go according to plan for the Huskers, things will hopefully be getting back on track here soon.
With Nebraska fans eagerly awaiting the start of the next season (and first under their new head coach), it's time to take a look at the quarterbacks with the most passing yards in Husker history. There are a lot of legendary names on here and some others that might surprise Husker fans.
It's kind of funny going through some of these, as a lot of the best Nebraska quarterbacks were predominantly known for their rushing abilities. Even still, many of them cracked this list, which just goes to show how talented they truly were as members of the Nebraska football program.
Let's get the countdown started with the 15th all-time passer in Huskers history.
ALL-TIME LEADERS IN PASSING YARDS – NUMBER 15: TOM SORLEY (2,555)
Nebraska Quarterback from 1976-1978
In the mid 1970s, Tom Sorley was one of the many talented quarterbacks that suited up for Nebraska. Sorley didn't see much action in 1976 due to Vince Ferragamo getting most of the snaps that season, but he still appeared in games, throwing for over 100 yards and a touchdown that year. He also rushed for a score.
Sorley's best year came as a senior in 1978 when he threw for 1,791 yards and 14 touchdowns. While Sorley wasn't necessarily as good of a runner as some of the guys on this list, he had six rushing touchdowns in 1978.
The Huskers finished that 1978 season as the eighth best team in the country. Sorley helped lead the Huskers to some big wins over the 15th ranked Iowa State Cyclones and the top ranked Sooners. Unfortunately, Oklahoma would come back and beat Nebraska later on in the Orange Bowl.
In Sorley's three years in Lincoln, he threw for 2,555 yards and 17 touchdowns. The Huskers went 27-9-1 during that span and also had two bowl victories. While Nebraska didn't win any national titles with Sorley, they finished first in the Big 8 in 1978 and as mentioned above, had some really impressive wins over some top ranked teams.
He kicks this list off as one of Nebraska's all-time passers.