Kansas City Chiefs: Four running backs linked to Chiefs in 2019 NFL Draft
The Kansas City Chiefs might decide to address the running back position in the 2019 NFL Draft. Daniel Jeremiah of NFL.com offered four names that could fit in Kansas City.
This time last year, Kansas City Chiefs fans would have laughed if someone suggested drafting a running back. They were more than set at the position.
How quickly things change in a year.
While the Chiefs have Damien Williams for two more years, he's not the long-term solution at the running back position. The Chiefs have to consider drafting a running back this year and Daniel Jeremiah of NFL.com had four names that he liked for Kansas City. Here are those four players:
So, let's break those players down a bit, shall we? Hill and Holyfield are the biggest names obviously, but Armstead and Moore are certainly talented as well.
Hill tore it up during his time in Stillwater, rushing for 3,539 yards and 30 touchdowns in three seasons. His best season came as a sophomore in 2017 where he had 268 carries for 1,467 yards and 15 touchdowns. Sign me up for that kind of season in Kansas City.
Armstead had two really dominant seasons while at Temple with his best coming this past year. He went for over 1,000 yards for the first time in his collegiate career and had 13 touchdowns.
Jalin Moore comes from a "smaller" school in Appalachian State, but boy can this kid play or what? He only played in five games last year, but the sample size from his first three years is reason enough to spend a draft pick on him. He finished his four-year career with 3,570 yards and 33 touchdowns.
Moore won the Sun Belt Offensive Player of the Year in 2016 after rushing for 1,402 yards and 15 touchdowns. That was easily his best season and it came as a sophomore.
Lastly, Elijah Holyfield, who continues the list of great running backs to come out of Georgia. Holyfield split time with some greats during his time in Athens, but he more than held his own in the predominant role in 2018, carrying the rock 159 times for 1,018 yards and seven touchdowns.
The running back position isn't what it used to be in the NFL. Teams plug in lesser talents at the position all the time and while the step down is noticeable, it's not going to ruin a team.
When the Chiefs had drama unfold at running back last year, Damien Williams stepped in and did just fine. He did so well that he received a two-year extension as a result. That shows that the Chiefs don't need to spend a high draft pick on the position, but at the same time, they need to address it.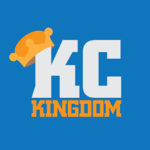 Any of these four players would do great in Kansas City and three of them could definitely be on the board on Day 3 of the draft. Justice Hill would likely require a second or third round pick, but he'd certainly be worth it.
What do you think, Chiefs fans? Would you want any of these guys in Kansas City next year and beyond?