Mizzou essentially bought an NCAA regional berth for its softball team
In college athletics, the golden rule often applies. Those who have the gold, make the rules. Mizzou falls into that category.
Being a member of the SEC and getting that sweet SEC Network, College Football Playoff and March Madness money certainly has its perks. Mizzou recently demonstrated that by using some of that money to greatly aid the fortunes of its softball program.
According to a report in the Wichita Eagle, Mizzou's softball team had a Wednesday double-header at Wichita State scheduled. Those games were never played, however, and it's all because of Mizzou's deep pockets and the current situation of both softball teams.
Both teams were listed with RPIs within the top 31 in the nation, with Mizzou sitting 23rd and Wichita State sitting at no. 31. The Tigers, however, could only count on that strong RPI to earn them an at-large bid to an NCAA regional tournament if they finished above .500 on the season.
With an overall record of 26-24 at the time, facing another quality team on the road was dangerous. If the Shockers had swept the double-header, Mizzou would have been put at risk of losing its likely tournament nod.
Instead of relying on the Tigers to win one of the two games, Mizzou's athletic department offered to write Wichita State a check for $5,000. In theory the Tigers would have still been able to earn an NCAA regional spot by winning the SEC tournament, but that probably seemed an even larger roll of the dice than playing Wichita State would have been. The Shocker athletic department agreed to the buyout of the games, and Mizzou instead concluded its regular season with a weekend series against Arkansas-Pine Bluffs.
This is a great example of the flexibility afforded to Power 5/major conference schools in the current NCAA system. Schools in less-lucrative conferences like the American, which Wichita State is a part of, can rarely afford to spend thousands of dollars on something that could be viewed as frivolous as buying a softer schedule for non-revenue teams. The money will certainly help Wichita State's athletic department general fund, but there is harm done to the Shocker softball program on the field.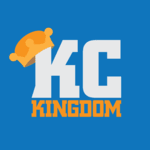 Getting just one win over Mizzou would have boosted Wichita State's RPI and perhaps afforded them a better seeding at their own NCAA regional and/or placed them at a regional site closer to home. The Shockers are now without that potential benefit that was sacrificed for $5,000.
Mizzou has used its financial clout to ensure its softball program will see an NCAA regional site, and in the process demonstrated the difference between the "haves" and the "have-nots" in NCAA athletics.