Missouri Tigers athletics department admits academic fraud
The Missouri Tigers athletics department has confirmed some of the academic fraud allegations of former tutor Yolanda Kumar.
Which of those allegations the Missouri Tigers athletics department has remained silent on is very telling about how the athletic department plans to proceed.
When then-Mizzou tutor Yolanda Kumar told reporters for The Kansas City Star she was directed by officials in the athletic department to give impermissible academic benefits to over a dozen Tiger athletes, the university responded by opening an investigation. That investigation seems to have concluded to some degree, and it looks like Kumar is going to become the scapegoat.
Kumar recently posted the letter she received from Jim Sterk, Mizzou's athletic director, on her Twitter account. The letter verifies her allegations, originally made in a Facebook post, in part. Mizzou has verified that she did provide impermissible academic benefits to athletes, but is mum on any specifics in that regard. Kumar stated in the post that she had, "taken and assisted with entrance assessment, completed entire courses, and I [had] been present to provide assistance with online assessments."
Kumar also stated that she did so because it was, "encouraged, promoted, and supported by at least two Academic Coordinators for athletes in revenue generating sports." Sterk's letter is conveniently silent about that element of her allegations as well.
It's common practice for university athletic departments to disassociate themselves from individuals who were involved in activity that violates NCAA rules. Kumar has never disputed her involvement in the activity, but rather she was the party responsible for the investigation into the activity. If not for her report, the activity she was involved in might still be ongoing today.
It's very difficult to ascertain the intent of another person, but there appears to no motive for Kumar to have intentionally defrauded Mizzou's athletic department. Kumar did offer to sell evidence of her allegations and set up a GoFundMe page to help pay expenses after she resigned her position as a tutor for the school. It's fair to ask that if she has additional evidence she has not yet divulged, why she is still withholding it?
Perhaps it's out of a desire to not throw any other individual under the proverbial bus. Regardless of her motivation, she is doing Mizzou no favor if all of her original allegations are true. If employees of the athletic department directed her to provide the impermissible benefits, then Kumar was nothing but a cog in a larger machine.
Kumar's allegations came just months after the NCAA sanctioned Mizzou's men's basketball program for academic rule violations. It's possible that in the situation Kumar described, she's simply been replaced by another more willing "tutor."
The silence of Sterk's letter in regards to whether she acted alone or acted under direction from the athletic department is telling. If the NCAA moves to put further penalties on Mizzou, it's likely that Mizzou will paint Kumar as a former employee who went rogue, despite the fact it was Kumar who reported her activity and resigned. Meanwhile, any athletic department staff who may have coerced Kumar to do the deeds continue drawing their salaries supported by tax dollars and are free to convince others like her to provide athletes with similar benefits.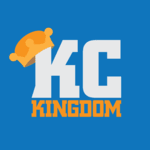 It's possible that Missouri is still trying to ascertain whether or not any athletic department staff was involved a year and a half later. If that's the case, then questions rise.
What's taking so long? Have the academic coordinators implicated continued in their normal duties during that time? What, if any, actions has Mizzou taken to increase accountability in the tutoring program Kumar worked for?
If that isn't the case, if Kumar's allegations about academic coordinators at Missouri are true and those academic coordinators are still in those same roles, then Sterk's letter reveals the priority at Mizzou. In that scenario, the Missouri Tigers are more interested in protecting the potential profitability of its athletic department than giving its athletes a genuine, quality education.