K-State Basketball to face Georgia Bulldogs in Big 12/SEC Challenge
K-State basketball is coming off a successful season and are going to face the Georgia Bulldogs in the Big 12/SEC Challenge this upcoming season. It'll be a familiar match-up for the Wildcats.
The Kansas State Wildcats will be facing the Georgia Bulldogs in the Big 12/SEC Tournament and it should be a good game for both sides. These two teams have played in this tournament three out of the last four years, so it's almost becoming a little rivalry for Kansas State faithful and Georgia fans.
The Wildcats are coming off an impressive season where they made it into the NCAA Tournament and lost in the first round to the Cincinnati Bearcats. K-State had to play their way into the tournament by defeating Wake Forest, but once that happened, they were officially partaking in March Madness.
In a year where many in Manhattan didn't want Bruce Weber to stay on board as the head coach of K-State basketball, the team continues to stay relevant under his guidance. While it's tough for anyone other than the Kansas Jayhawks to win the Big 12, K-State has given the Jayhawks some close games, especially last year where they really got screwed by a missed traveling call.
There's no doubt that the 2017-2018 season will be a big one for Kansas State. If they disappoint, then Weber will be as good as gone (of course, we all said that last year too and he's still coaching in Manhattan), but if they continue to win games, then we've seen just how well the Wildcats can play in critical moments.
The Big 12/SEC Challenge will take place on January 27th, 2018 and it'll be on Kansas State's home turf. It sure would have been cool to see the Wildcats square off against the Missouri Tigers, a team who they used to play twice a year when MU was in the conference.
Hey, even the South Carolina Gamecocks could have been fun, as former K-State basketball coach Frank Martin is running things there. That one might have been more depressing if nothing else.
As for the Georgia Bulldogs, they're not really a basketball school, but they have given KSU some good games. The last time these two met was in 2015, with K-State basketball winning in a tight one 68-66.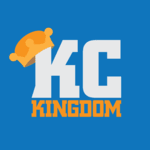 This will be no easy victory for Kansas State basketball, but with it being a home game, fans have to be feeling pretty good about this one. Hopefully the Wildcats deliver and can take another game from Georgia.
What do you think, K-State fans? Are you pumped for this K-State/Georgia match-up or would you have liked to have seen someone else?