Kansas City Royals: Salvador Perez is Best Catcher in Majors
The Kansas City Royals truly have a star player in Salvador Perez. The catcher is arguably the best at his position in the Major Leagues.
The Kansas City Royals have accomplished much in the past three years without a standout star on their team. Salvador Perez may be the lone exception.
Yes, Lorenzo Cain finished third in the American League Most Valuable Player voting in 2015. Both Greg Holland, then Wade Davis were among the best relievers in baseball. Alex Gordon has won four Gold Gloves for his defensive play.
Those are all terrific accomplishments but none of those players are considered stars. It is safe to say that Salvador Perez is a star.
Presently, he leads all players in fan votes for the 2016 MLB All-Star Game, according to MLB.com, after leading all catchers (and finishing third overall) in the fan vote in 2015.
Not only that but statistically, he is among the best catchers in baseball in numerous categories, according to Fangraphs.
Through SUnday, June 27, among qualifying catchers, Perez ranks:
Wins Above Replacement – 2.4 – First
Home Runs – 12 – tied for First
Runs Batted In – 36 – tied for Second
Runs Scored – 29 – tied for Fifth
Batting Average – .293 – Fourth
On-Base Percentage – .327 – Fourth
Slugging Percentage – .521 – Second
OPS (OBP+Slug%) – .848 – Third
% of Base Stealers Thrown Out – 52.6% – First
If only Perez could improve his horrific Walk Rate (4.3 percent) and Strikeout Rate (23 percent), he would dominate the position.
Perez has been moving to the top of this list steadily for the last few years. The best part is that he is only 26 years old!
The Royals recognized his talent early and signed him to a long-term contract. As Perez blossomed into a perennial All-Star, that contract became more and more team friendly. This past offseason, however, the team reward Perez with a new deal that will pay him $55.3 million from his rookie season in 2012 through 2021.
Outside of his total lack of plate discipline and strike zone awareness, the only other concern is the number of games he has played. From 2013 through 2015, he played in 430 regular season games, plus 31 postseason games. He already has logged 63 games in the 2016 campaign.
He tends to wear down as the season wears on. His career first half splits – .285/.314/.461/.775 – are much better than his second half numbers – .276/.302/.420/.723.
Still, his love of the game, his enthusiasm for playing, and his love for his teammates make him a joy to watch every day.
His power is still developing and has increased every season – from 11 in 2012, to 13 in 2013, to 17 in 2014, to 21 last season. He already has 12 in 2016.
If he can maintain his pace, there is a good chance he sets personal records in most big offensive categories. Now, if he would just stop swinging at so many pitches outside the strike zone.
Fans around baseball appreciate Perez, as his All-Star voting would indicate. That zeal he shows for the game shines through for all to see, whether you are a fan of the Kansas City Royals or not.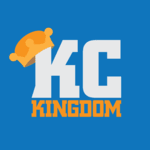 Salvador Perez just might be the best catcher in all of baseball, and he is still so young. If his legs don't wear out, and he doesn't get beat up, it good possibly become one of the best catchers ever.
The Kansas City Royals and their fans are lucky to get such a terrific, joyful player they get to watch every night!