Chiefs News: Texans change their tune, request interview with Eric Bieniemy
Chiefs news surrounds how the Texans now want to interview Eric Bieniemy for their head coaching vacancy.
Eric Bieniemy has interviewed with five of the six (well, now seven) NFL teams needing a head coach. The only one that didn't want to speak to the offensive coordinator of the Kansas City Chiefs was the Houston Texans, but now they've changed their mind.
Initially, the Texans didn't appear interested in even speaking with Bieniemy. After rumors began to spread like wildfire that Deshaun Watson wanted Bieniemy as his next head coach and threatened to be traded after they refused to listen to him, it looks like Houston has (rightfully) had a change of heart.
When the face of the franchise wants you to interview someone, DO IT. It's not like Bieniemy has to travel to Houston either, as COVID-19 has forced all of the teams to hold interviews via Zoom. There was no excuse for the Texans not to reach out to Bieniemy and now they officially have.
Check out what's trending in Chiefs news from around FanSided.
Here's what's trending in Chiefs news from around the rest of the web.
As Nick Shook's article linked above mentions, last week was the time when Bieniemy could do these interviews, as the Chiefs had a first-round bye. Now that they're preparing for a playoff game, teams cannot interview him until either the Chiefs lose and their season is over or until the season concludes.
Initially, Houston appeared to be a good landing for Bieniemy because they have Watson, who is one of the most promising young quarterbacks in the league. After what's transpired the past few weeks, however, the Texans head coach job is no longer a desirable position. Bieniemy should be looking to go to Jacksonville, Los Angeles, or New York if he ends up having a choice between those three.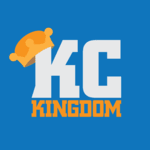 The Texans recognized that not even speaking with the hottest name on the head coaching market was a bad look and they're trying to right the wrong. Is it too little, too late though?