KC Chiefs: Eric Bieniemy should be glad Texans haven't interviewed him
KC Chiefs offensive coordinator Eric Bieniemy should be relieved Houston hasn't called.
The Kansas City Chiefs know that offensive coordinator Eric Bieniemy is going to land a head coaching job this offseason and deservedly so. To this point, five of the six teams needing a new head coach have reportedly interviewed Bieniemy with the only team who hasn't been the Houston Texans.
Bieniemy should count his lucky stars that the Texans aren't interested in talking with him because that organization is a dumpster fire. First, there are the rumors that Deshaun Watson might demand a trade this offseason.
The reason he might do that is that the Texans brass promised they'd let him be a part of major decisions and then they hired Nick Caserio as the general manager without running it by him. That right there is enough reason for Watson to be agitated, but then reports circulated that Watson wanted the Texans to hire Bieniemy and they never even reached out to him.
Eric Bieniemy is hopefully hired by a team that is competent and that's not the Texans.
The only attractive part about the Texans' head coaching job is that they have Watson at quarterback, and even that might not be a given by next season. There's nothing else appealing about the Texans' job and Bieniemy deserves better.
There have been conflicting reports about Bieniemy's thoughts about Houston too, as some have said he wants nothing to do with the job and others saying that he once viewed himself as a front runner for the position.
Cullen Jekel of KC Kingdom ranked the head coach vacancies and ranked the Texans as the absolute worst because of how unorganized this franchise is. Bieniemy could make a lot of noise with the Jaguars, as they have the No. 1 overall pick and a lot of draft picks to work with. He'd also have it made in Los Angeles, as the Chargers have their quarterback of the future. The Jets could be another nice landing spot for him.
What makes the Texans not reaching out even more inexcusable is that all head coach interviews are being conducted via Zoom this offseason due to the COVID-19 pandemic, so it's easier than ever to get an interview set up. Not even giving the man who Watson — the face of the Texans — wanted as his next head coach is further proof that the Texans don't deserve Eric Bieniemy.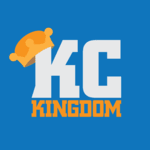 Hopefully, Bieniemy gets hired by a team where he can succeed and be the next great coach from the Andy Reid coaching tree.