Kansas City Royals seeing what they have in Brad Keller
This Wednesday will be Kansas City Royals pitcher Brad Keller's first Major League start. He had previously been pitching out of the bullpen for the boys in blue.
Earlier this week, Eric Skoglund hit the disabled list and a decision had to be made. The Kansas City Royals could have opted to bring up Trevor Oaks to fill Skoglund's spot for the time being, but they went in a different direction. They decided to give reliever Brad Keller a chance to show his stuff as a starter.
Keller, a 22-year old Rule 5 guy, is in his rookie season in the big leagues. He's been one of Kansas City's best relievers so far, throwing 22.1 innings and only allowing five runs during that time. He has a 2.01 ERA, 1.075 WHIP, and 13 strikeouts to his name.
While Keller has been tremendous in the bullpen, he was mostly used as a starter in the minor leagues while he was with the Diamondbacks. In 2017, he started 26 games for the Arizona AA affiliate, throwing 130.2 innings good for an ERA of 4.68 and 10-9 record on the year.
The Royals have nothing to lose by putting Keller into this role. If he has a rough start, it's understandable because it'd be his first time doing so in close to a year. Unless he's downright awful, the Royals can take their time with Keller and let him figure things out on the mound this season in a starting role.
Skoglund will be out for a bit, so this is a great opportunity for Keller to prove himself. Jason Hammel will be gone after this season, so there will be an open spot in the rotation that Keller could compete for if he pitches well to close out the 2018 campaign.
The rotation has been up and down this year and really the only consistently good starter has been Jakob Junis. If the Royals can continue to get good starts out of Junis, Skoglund can figure things out after he's healthy, and Keller pans out, the Royals could have a great trio of young starting pitchers in their rotation. Wouldn't that be nice?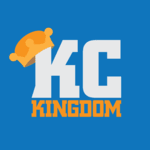 For what it's worth, Trevor Oaks is pitching well in the minor leagues, but his lone MLB start this year didn't go well. He ended that game surrendering five runs and has an ERA of 9.00 at the moment. In the minors, his ERA is 2.50 in nine starts, so he's shown improvement in Omaha.
Hopefully Brad Keller can go out there and dominate in his first Major League start, but if not, Royals fans need to be patient. This is a rebuild after all.