Kansas City Royals: Cheslor Cuthbert looking like a backup
Cheslor Cuthbert was supposed to get his chance at proving he could be an every day starter for the Kansas City Royals this year, but he's looking more and more like a backup with each game that passes.
When the 2017 season concluded and the key free agents waved good-bye to the crowd at Kauffman Stadium, Kansas City Royals fans figured that meant the third base job in 2018 was Cheslor Cuthbert's no matter what. Cuthbert had been the backup to Mike Moustakas since his major league call-up in 2015 and had done all right in that role.
When Moose missed most of the 2016 season due to injury, Cuthbert stepped in admirably and slashed .274/.318/.413 during that Royals-injury riddled season. Cuthbert himself was injured in 2017 and didn't do much, but it still seemed adamant that he'd win the third base job out of spring training the following year.
Instead, the free agent market took a weird turn and Moustakas was left unsigned about midway through spring training. When the Royals had the chance to sign Moose on the cheap, they didn't hesitate.
No one was angry about re-signing Moustakas, but it seemed like it'd be a difficult task to have him on the roster and still somehow give Cuthbert 500 at bats this season. Even in 2016, a year where Cuthbert played third on almost a daily basis, he still only had 475 at bats. How would the Royals get Cuthbert 500 at bats this year if they didn't start him every day?
The answer is, they probably won't. Cuthbert has appeared in just 27 games so far this season with 95 at bats. During that time, he's been shifted between first base, third base, and as the designated hitter.
To this point, Cuthbert is slashing .200/.287/.316 with three home runs, seven RBI, and ten runs. With Lucas Duda being the predominant first baseman, Mike Moustakas holding it down at third, and several other options to stick at DH, the at bats just aren't there for Cuthbert. The fact that he's only batting .200 doesn't help his cause either.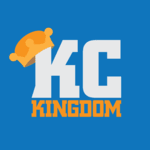 Cuthbert will get more opportunities later this summer, namely after the trade deadline. Both Duda and Moustakas could get dealt and that'd free up both first base and third base, doubling Cuthbert's opportunity at starting every day.
Until that moment comes, however, Kansas City Royals fans might just have to accept the fact that Cheslor Cuthbert may never be anything more than a backup… and honestly, that might be okay.