Kansas City Chiefs: A Dynasty Awaits at Super Bowl LV in Tampa Bay
The Kansas City Chiefs can officially become the next NFL dynasty with a victory over the Buccaneers in Super Bowl LV.
The NFL is, and always will be a "what have you done for me lately" league. Seasons three years ago may as well be three decades in the past because the changing landscape of the league always drums up new storylines for the talking heads and media pundits to drone on and on about.
Just this week, a graphic graced Twitter that seemed to imply that Bills quarterback Josh Allen was a better quarterback than Kansas City Chiefs quarterback Patrick Mahomes.
Apparently, Mahomes took notice.
That particular take may be an outlier, even though there were others out there boldly proclaiming it, but that wasn't the most dominating talking point this week. No, if you listened, the biggest problem surrounding the Chiefs wasn't that they were losing, but that they weren't winning by enough.
The Chiefs found themselves in too many close games to be considered elite, apparently, and the Bills were the hottest team in the league. They had all the momentum, the talent, the passion, the drive, the heart, to compete with the Chiefs. Until they didn't.
Kansas City is doing something that while may not be unprecedented, certainly is extraordinary; they are setting themselves up to be the next great dynasty of the National Football League. They are the first team to host three straight(!) AFC Championships. They are 25-1 in the last 26 games that Patrick Mahomes has played in.
Obviously, with only one Super Bowl victory, this stretch may go forgotten if the Kansas City Chiefs can't find a way to come out of Tampa Bay with a win on Feb. 7.
How poetic that the only thing standing between Kansas City and eternal glory is none other than Thomas Edward Patrick Brady Jr? For years, New England has not only been the golden standard in the NFL but one of – if not the – most dominating dynasties in the history of sports.
Obviously, Brady will be in new threads this time around, in a place where the sun shines a little brighter this time of year, but make no mistake; this game is just as much about his legacy that it is for Mahomes and the Chiefs as a whole.
Sometimes, in order to be the king or queen, you have to do the dirty work first, and that is to get rid of whoever is currently on top. Mahomes may have the most recent crown, but Brady's is more ornately decorated. Mahomes may have done more for his team lately, but Brady's impact on the NFL is deeply rooted in the league's history. You could write a chapter about Mahomes, but right now, Brady needs his own book.
That is why the Kansas City Chiefs need this win, more than any other, to cement their claim as the next dynasty.
Kansas City could win more Super Bowls over the next decade, but their dominance would only be diminished by not one, but two losses in huge games suffered by the hands of Brady. A dynasty never fades away, it is dismantled and overtaken by someone else.
For this to truly be the era of the Kansas City Chiefs, they will have to topple the current king that rules over everyone. If they aren't successful, there will always be the whispers of "yeah, but…"
"Yeah, Mahomes may be special, but could he ever beat Brady when it really mattered?"
"Yeah, the Chiefs won a lot of games, but they couldn't do it when Tom Brady was on the other side of the field."
These sentiments will follow the team forever if they aren't able to beat Tampa Bay in Super Bowl LV. Yeah, they may lose, but what if they win?
If Kansas City is able to dethrone Tom Brady once and for all, Andy Reid will be a multiple-time Super Bowl winner. Patrick Mahomes will have two before he turns 26. Every member of the Chiefs, like Tyrann Mathieu, Travis Kelce, Tyreek Hill, and Mitchell Schwartz will add to their Hall of Fame resumés, and every single win this team had will be validated and remembered.
The Chiefs won't just be remembered for one special postseason run. Instead, people will talk about how close we were to THREE straight Chiefs Super Bowl Wins. This win will not only validate every single win this team already has but every win in the future.
No one will question if they can get it done, because they already have. Everything after will be gravy. If they add another Super Bowl win, say, in the next 10 years, you can start talking about the all-time greatness of everyone involved.
Brady's legacy is cemented, but the competitor in him will always feel like the underdog like he has something to prove. Patrick Mahomes and the Chiefs need to do to him what he has done to many others over the years, and that is to take that legacy away from him and add it to his own.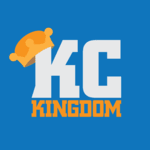 Brady made a living off of killing off any would-be insurrections to his throne, stomping down underdogs and wishful thinkers wanting just a taste of the glory he possesses, all while keeping the underdog mentality for himself. The problem is, it is Mahomes' time. He already took the throne, now it is time to remind everyone just who the king is, and officially launch the new dynasty of the NFL.