Chad Henne proved to be more than just a game manager in KC Chiefs' win
Chad Henne did enough to win the game for the KC Chiefs and showed he's capable of leading this team to victory.
Being a passionate college football fan, one of the storylines running through my head going into this game between the Kansas City Chiefs and Cleveland Browns was Baker Mayfield going up against Patrick Mahomes. Would we see a matchup similar to the shootout of mythic proportions that occurred in 2016 when the two guys were quarterbacking their respective college teams? It's funny how our predictions about sports games rarely actually come to fruition.
The Browns, feeling red hot off their first playoff win since 1994, marched into Arrowhead Stadium prepared to upset the defending Super Bowl champs. When Kansas City's white knight, Patrick Mahomes, was knocked out of the game with an apparent concussion, it seemed like the Browns' dreams would be realized, as Mahomes jogged off the field and into the locker room.
Before leaving the game late in the third quarter, the Chiefs offense looked exactly how you would want them to, scoring four times on their first four drives. On the opening drive alone, Mahomes passed for 41 yards and had a one-yard touchdown run, passing Hall of Famer Lenn Dawson for the most career postseason passing yards in the franchise's postseason history.
Not only that, but Mahomes' touchdown run is the fourth of his postseason career and the second in team postseason history. Mahomes continued his streak of games with at least one touchdown pass, which went to Travis Kelce.
Mahomes played most of the game through an apparent toe injury, but it did not stop him from scrambling three times for 14 yards. When Mahomes was removed in the third quarter to be evaluated for his concussion, he was 21-of-30 for 255 yards and one touchdown pass.
When Patrick Mahomes went down, KC Chiefs fans were uneasy about Chad Henne stepping into the game.
The Chiefs' hopes of an AFC Championship and possibly another Super Bowl berth appeared to be walking off the field, as Mahomes jogged back to the locker room and Chad Henne took his place in the offense. Henne hadn't thrown a meaningful pass in over six years, so no one really knew what to expect from the guy. Not enough can be said for the effort and tenacity that Henne put into securing a Chiefs victory.
Mahomes paved the way to a Chiefs victory, but Henne made sure his effort and his injury would be all for not and showed that Henne would not be just a game manager taking the place of the great Mahomes.
On 4th and 1, when the score was 19-10 Chiefs, Henne pitched the ball to Darrel Williams for a 12-yard run that resulted in a field goal making it a 12 point game. Not long after that, with the momentum swinging the Browns' direction after another touchdown drive, Henne scrambled for 13 yards, setting up a 4th and 1.
Some experts said they didn't see the Chiefs running another play at that point, for me personally, there was not a doubt in my mind.
Some said the Chiefs were just trying to draw the Browns offsides to pick up one more first down, but Henne wouldn't earn his victory with such a trick. He connected with Tyreek Hill for five yards, a Chiefs first down, and placing the Kansas City Chiefs in the AFC Championship Game for the third time in three years, making them the first franchise to ever host an AFC championship game in three consecutive years.
Henne's stat line may not be glamorous, but he will forever be remembered as the quarterback who came in after the fall of the great Mahomes and kept the game alive enough to secure a Chiefs victory and an AFC Championship birth for the third straight year.
Henne finished the day going 6-of-8 for 66 yards, one interception, and 13 absolutely crucial yards scrambling and emerging as the unexpected hero for Kansas City.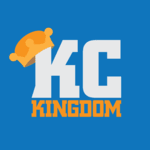 The Chiefs live to fight another day, but the fate and prognosis of Patrick Mahomes loom over the AFC Championship game, where the Bills hope to play spoiler to Kansas City. Will Mahomes make his return in the Championship game, or will the Chiefs and Chiefs Kingdom place their hopes on the shoulders of 35-year-old Chad Henne to give them their second straight Super Bowl appearance?