KC Chiefs have the week off, but who will win in the Wild Card Round?
The KC Chiefs aren't playing, but there are still games to be played this week.
For the first time ever, the NFL is treating us to six Wild Card games. Fortunately, the Kansas City Chiefs won't be participating, as they clinched the only first-round bye on the AFC side of the playoffs. It'll be a nice, relaxing weekend for Chiefs fans, who get to sit back and watch the games unfold.
To get you all even more psyched for Wild Card weekend, three members of KC Kingdom (including myself) have taken the time to predict the results of each game. Let's get to it.
Colts at Bills (Saturday 12:05 CST)
Cody Rickman – DeForest Buckner is key to the Colts victory. Arguably the second-best interior defensive lineman he disrupts the Bills running and passing game forcing Josh Allen to roll out. Colts 23, Bills 20
Cullen Jekel – Josh Allen continues his ascension while Stefon Diggs hauls in close to double-digit passes including a couple of scores as the Bills comfortably win. Bills 37, Colts 28
Leigh Oleszczak – The Colts aren't a pushover by any means, but no team is hotter than the Bills right now. Bills 34, Colts 24
Rams at Seahawks (Saturday 3:05 CST)
Cody – Rams have an excellent defense, but offensively they fall short of previous playoff-caliber Rams teams. Seahawks 23, Rams 14
Cullen – Really, I have no idea about this game, but the Seahawks seem deeply flawed, so I wouldn't be surprised at all to see them lose to an undermanned Rams squad. Rams 21, Seahawks 20
Leigh – Even if Jared Goff does play in this one, I don't see the Rams getting much done on offense. Seahawks 21, Rams 12
Buccaneers at Washington (Saturday 7:15 CST)
Cody – In a defensive stalemate, the Football Team eeks out the upset on the back of their strong running game. Washington 20, Buccaneers 17
Cullen – This seems to be forgotten in WFT's win over the Eagles: WFT's offense looked absolutely dreadful in the second half. I don't see that changing Saturday night. Buccaneers 34, Washington 17.
Leigh – This game won't be the blowout that everyone thinks it will, as Washington has a tremendous defense, but the Bucs are the better team. Buccaneers 28, Washington 20
Ravens at Titans (Sunday 12:05 CST)
Cody – Ravens are seeking revenge from an early-season loss, so I expect Lamar Jackson to be a force if the weather cooperates. Ravens 31, Titans 27
Cullen – Lamar Jackson's struggles in big games amplifies. Titans 31, Ravens 20
Leigh – The Ravens are out for revenge and while Lamar Jackson's reputation in the playoffs isn't great, they finally get that first playoff W. Ravens 30, Titans 27
Bears at Saints (Sunday 3:05 CST)
Cody – This game is dominated by the defense with the Saints getting the edge suffocating the Bears offense who have woefully underperformed all season. Saints 20, Bears 17
Cullen -Is this Drew Brees' swan song? If so, expect the Saints to be the NFC's most dangerous team throughout the playoffs. Saints 27, Bears 14
Leigh – This won't be a blowout by any means, but the Saints should comfortably win. Saints 24, Bears 17
Browns at Steelers (Sunday 7:15 CST)
Cody -Steelers defense overwhelms the Browns and the offense does enough to close out the win. Steelers 24, Browns 10
Cullen – The Steelers cruise to an easy victory over the Browns, whose strong season ends with a whimper as head coach Kevin Stefanski watches the game from elsewhere. Steelers 28, Browns 10
Leigh – Not having Kevin Stefanski will hurt for sure, but even with him on the sidelines, Pittsburgh still wins this one handily. Steelers 27, Browns 16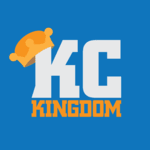 What are your predictions for Wild Card weekend?