KC Chiefs: Trading for J.J. Watt would give defense a big boost in 2021
The KC Chiefs should put all of the chips on the table and trade for J.J. Watt.
The Kansas City Chiefs were able to win Super Bowl LIV because their defense turned things around and was able to make key stops during the playoff run. While the defense isn't atrocious this season, Brett Veach will have his work cut out for him when trying to patch things up on that side of the ball.
While this is a highly unlikely scenario, it'd be really cool to see the Chiefs make a trade for J.J. Watt this season. Watt, who has spent his entire career with the Texans, has expressed his frustrations with the organization over the last few months. The most recent venting session was this past weekend after Houston lost to the Bengals.
Watt clearly has reached his limit with the team who drafted him and is ready for a change of scenery. Not only that, but Watt is ready to join a Super Bowl contender and go win a ring. He's 31 years old and with the Texans only having four wins under their belt this season, they're not winning a Super Bowl anytime soon, even with Deshaun Watson at quarterback.
If J.J. Watt is serious about playing elsewhere, there wouldn't be a better place to go than the KC Chiefs.
The biggest thing to keep in mind here is that the Texans might be hesitant to trade Watt to a team in the AFC, which could hurt the Chiefs. If Houston can look past that, however, then this deal could certainly happen.
The Texans won't make their first selection in the 2021 NFL Draft until the third round, so they'll likely be searching for, at worst, a second-round pick, which the Chiefs could definitely part with. Watt's age and contract wouldn't make him worthy of a first-round pick.
Watt, who as I mentioned earlier is 31 years old (and turns 32 in March), has been named All-Pro five times while also winning three Defensive Player of the Year titles. From 2012-2015, there wasn't a better player on that side of the ball than Watt. After his dominant 2015 season, Watt started battling injuries more and that'd be another thing to worry about if the Chiefs did make this trade.
Watt would immediately be a huge upgrade to the Chiefs defense, as he and Chris Jones teaming up would be unfair to offenses around the league. Not only is Watt still an effective player, but he's versatile and can play different spots defensively, which Steve Spagnuolo would gladly welcome to his group.
Let's go back to the contract situation though. Watt has one more year left on his original six-year contract and the final year is worth $17 million. It's not ideal, of course, but it would be something the Chiefs could work around if they felt Watt was worthy of adding.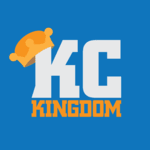 More than likely, J.J. Watt is traded to an NFC team (the Packers seem like a good fit considering he's from Wisconsin and they're also a Super Bowl contender) and the Kansas City Chiefs never come close to landing him. As someone who admires Watt and what he's done in the NFL, it'd be amazing to have him in a Chiefs uniform, even if it was just for one year.