Kansas City Royals: Move to bullpen makes sense for Jakob Junis
The Kansas City Royals moved Jakob Junis to the bullpen at the end of the season and it appears that's where he'll stay in 2021.
Jakob Junis provided potential for the Kansas City Royals when he made his MLB debut in 2017. He looked to be a guy who could eat innings as a starter in the rotation and that was big for this team as they transitioned into the next era of Royals baseball.
After four seasons as a starter, Junis didn't shine as bright as the Royals had hoped he would. That's why they made the decision to move him to the bullpen at the end of last season and it's also why he'll likely remain in the bullpen moving forward.
There's always a chance that injuries occur and that propels Junis back into the starting rotation, but for now, he's going to be a reliever in 2021 and beyond. Junis is 28 years old and under contract through the end of the 2023 season, so the Royals want to get as much out of him as possible these next three years and hopefully he can be a big part of the resurgent bullpen.
Jakob Junis made just two relief appearances for the Kansas City Royals in 2020.
Junis escaped both of those appearances without allowing any runs. He pitched an inning a piece each time and for the most part, looked pretty good. It helped him lower his season ERA from a 6.94 to 6.39, which I know isn't a dramatic shift, but at least he appeared to be an effective arm out of the pen.
The bullpen is going to be a big part of why the Royals turn the corner and start contending again. This is why they were so good in 2014 and 2015 and we started to see the unit come together and pitch like it did in those two seasons. Guys like Josh Staumont, Scott Barlow, Jesse Hahn, and Kyle Zimmer are all back for the 2021 season, so throwing Junis in with that group should result in a pretty effective unit.
Jakob Junis might not have worked as a starter, but the Royals now have options in the rotation. They have a lot of young up and coming talent that we've yet to see along with Brady Singer and Kris Bubic, who both made their debuts this past season. Brad Keller is also still young despite finishing his third year with the Royals.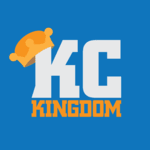 The point is that while it'd have been nice for Junis to have panned out as a starter, the Royals don't have to rely on it. They can shift him to the bullpen and if his two relief appearances this season are any indication, hopefully this is a move we can all point to when the Kansas City Royals turn the corner and start contending again.