Kansas City Royals need to roll with Franchy Cordero in left field
The Kansas City Royals will have a new left fielder in 2021 and beyond.
With the retirement of Alex Gordon and a possible every day third base position open, there is plenty of reason to start to talk about who or how Kansas City Royals Manager Mike Matheny will shuffle or insert some newer faces into the lineup.
The Royals will most likely extend an offer to Maikel Franco through arbitration to keep him at third base. In this offseason's free agent market, there won't be an available third baseman at the bargain Franco brings to the team.That really only leaves the Royals with the vacancy opened by Alex Gordon in left.
There is the potential that the Royals could make a few minor trades or even go after a player or two off the free agent market. This would be highly unlikely. Dayton Moore made a few trades prior to the trade deadline in 2020 that looked to fill some of those voids.
The main purpose of this article, however, Gordon's retirement has opened up a position in the outfield. It will be hard to replace Gordon's gold glove in left field, but to replace his numbers at the plate should be easier.
In July, the Royals traded Tim Hill to the Padres and received Ronald Bolanos and a then-25 year-old Franchy Cordero. The Padres were seemingly trying to stack a bullpen to make a World Series run and were willing to pass with a player that is going a household name in the coming years for Royals fans.
Cordero was originally signed by the Padres in 2011 and worked his way through their system to eventually make his MLB debut with them in May of 2017. Following his debut, Cordero has spent a significant amount of time on the injured list.
In only 95 MLB games scattered over three seaons with the Padres and Royals, Cordero hit 12 home runs. This is number we can assume could look like 20 or more homers if he were to get a healthy season and consistently start somewhere in the outfield.
Matt Petrillio of MLB.com wrote an article about Cordero being the "most interesting rookie you need to know about". The statcast expert hailed his combination of elite speed and pure power off the bat. This is something that Royals fans should be excited about.
Recently MLB.com's Mark Feinsand made the case for the Royals to sign Robbie Grossman to fill an outfield position. This move would not make sense for a team that once again has many options in the outfield.
Most of these options derived from trades that Moore made prior to the trade deadline. Grossman could be signed at a bargain price, but his production doesn't appear to be worth the risk versus the potential of the young outfielders that were picked up with trades.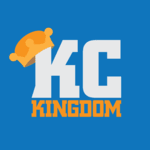 Replacing the eight Gold Gloves (two Platinum Gloves) defensively is most likely not going to happen, but to get more out of the future left fielder offensively is something the Royals can accomplish in 2021. A healthy Franchy Cordero right now appears to be the first player to get this chance.