Sporting Kansas City: Four things we learned from the regular season
Sporting Kansas City's 2020 regular season has come to a close. What did we learn?
Despite the snowy conditions in Utah, Sporting KC closed out their 2020 regular season campaign on Sunday with a 2-0 win over Real Salt Lake with goals from Khiry Shelton and Erik Hurtado to clinch the top seed of the Western Conference.
SKC will open the playoffs against the San Jose Earthquakes on Nov. 21. Now with the regular season wrapped up, let's take a look at what was learned.
Academy coming in clutch
There is no question that the Academy came up big this season. While last season's struggles were disappointing, it was the Academy players of Gianluca Busio, Jaylin Lindsey, Cameron Duke, and Felipe Hernandez who pitched in to hold up a first-place finish in the Western Conference.
Busio overcame his MLS Is Back Tournament struggles to return in August and play some of the best soccer of his young career in the midfield and even a little bit on the wing. Amid some defensive struggles as a team, Jaylin Lindsey stepped in for the injured Graham Zusi and was as solid as a defender as there is.
Both Duke and Hernandez also provided some good energy in the midfield filling in whenever they are called upon, which provided Sporting KC with some much-needed depth in the midfield.
Defense remains worrisome
A defense that struggled in 2019 made improvements, but is still the most worrisome part of the team. From the seven clean sheets that SKC had, center back Roberto Puncec played every minute of each game. It also seemed as if Winston Reid has won the left center back role while Jaylin Lindsey and Amadou Dia are both the first choices to start at outside back.
Peter Vermes seems to have finally been able to settle the center back pairing of Reid and Puncec, but with such little chemistry, it remains a worry now that just one goal can wreck the outcome of the season. SKC will hope that the good size of Reid and the abilities of Puncec are good enough to hold up for the longevity of the postseason.
Promising attack
There was no question coming into this season that the signing of Alan Pulido would transform the Sporting KC attack, and it has, however, it isn't just him. Gadi Kinda was also signed and provided another player who has been vital to the team's success at times with his quickness.
Pulido's mobility has also opened up opportunities for others. Russell, Shelton, Kinda, Russell, and Pulido all scored five or more goals in the regular season. Even without Pulido, SKC is dangerous on the attack from a variety of players.
Besler's last dance?
Matt Besler, who has captained Sporting KC since 2014, seems to have a real dilemma on his hands. The World Cup veteran has played all 345 of his professional appearances with his hometown club since being drafted in 2009, however, Besler's lack of playing time has to open the question if he will ever wear a Sporting KC jersey again, especially if the reports are true that Besler's contract expires at the conclusion of 2020.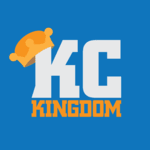 Whether we've seen the last of Besler or not, he will certainly be joining the Sporting Legends wall at Children's Mercy Park. At 33 years old, it's rather unlikely that he'll retire, but he could very well move elsewhere to get playing time.