Kansas City Chiefs fortunate to come away with win vs Panthers
It was evident that the Kansas City Chiefs didn't think much of the Panthers in this game and that nearly resulted in a loss.
Not many fans of the Kansas City Chiefs expected this match-up against the 3-5 Carolina Panthers to come down to wire, but that's what we saw transpire at Arrowhead. It was clear that the Chiefs had their sights set on their Week 10 bye, as the defense allowed the Panthers offense to do basically anything it wanted to and nearly cost KC a victory. The Chiefs squeaked out a 33-31 victory.
The Chiefs offense picked up the slack, scoring 33 points on the day with Patrick Mahomes, Tyreek Hill, and Travis Kelce all having big days. Mahomes re-entered MVP conversations with his past two performances and has still thrown just one interception on the year.
The biggest issue for KC in this game was that they had no answer when it came to stopping Christian McCaffrey. The former first round pick in 2017 was playing for the first time since Week 2 and looked as good as ever, running roughshod over Kansas City's defense all day. The defense couldn't tackle him or stop him and it was embarrassing to watch.
Teddy Bridgewater also had an impressive day and he had a big run on 4th and 14 that shouldn't have happened. He continued to play aggressively and not back down against this Chiefs defense and that's what these opponents have to be doing.
We also saw the special teams have some issues, especially Harrison Butker, who missed an extra point and a field goal, which almost was to blame for a loss (fortunately, the Chiefs won). There was also some issues on a first half fake punt by the Panthers that the Chiefs special teams completely whiffed on.
Matt Rhule and his Panthers gave Kansas City all they could and it's like the Chiefs didn't expect an opponent to throw a little trickery their way. They're the defending champs, of COURSE teams are going to pull out all the stops against them. They need to be more aware of those situations.
At the end of the day, the Panthers played about as good of a game as they could have hoped while the Chiefs slept walked their way through this game. The offense looked good and that was the saving grace for the team on Sunday, but Carolina shouldn't have been able to make this game as close as it was.
The defense has some serious problems when it comes to stopping the run and this team as a whole cannot tackle. We've seen these problems come back to bite the Chiefs in seasons past and this was about the time last year that things turned around and the defense started playing better.
While the defense was bad, the offense had moments to put the game away and couldn't do it. The final offensive series for the Chiefs was really bad and there was no excuse for them not to be able to get a first down and end the game. Instead, they had to rely on their defense to try and hold the Panthers. Had the Panthers not gone for a field goal on that final play, it wouldn't have shocked me to have seen a Hail Mary go Carolina's way with how poorly the Chiefs defense played.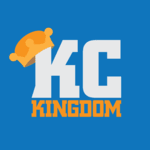 This was an ugly win for the defending Super Bowl champions, but a win is a win. The Chiefs now head into the bye week at 8-1 with a lot of work to do if they want to get back to the Super Bowl and win their second straight title.