Sporting KC returns to action despite player testing positive for COVID-19
Soccer is back and Sporting KC is set to play Minnesota United FC on Sunday evening. That still appears to be the case despite an unknown player on Sporting testing positive for COVID-19.
It's been over four months since Sporting Kansas City last played a soccer match, but MLS games have resumed this weekend. They're all taking place in Orlando in a tournament-like fashion.
Sporting is set to take on Minnesota United FC this Sunday evening and while that still appears to be the case, an unknown player has tested positive for COVID-19. This doesn't look to change any plans as of now, as the match is still scheduled to go on.
From SKC's official press release,
Sporting Kansas City today confirmed that a Sporting Kansas City player received a pair of consecutive positive test results for COVID-19. The positive test results follow mandatory testing two consecutive days upon arrival and a total of five testing days since the club traveled to Orlando on July 5. All other individuals in the Club delegation have returned negative test results. Sporting Kansas City's Club delegation will now test daily for a 14-day period. Sporting Kansas City will play Minnesota United FC at 7:00 p.m. CT on Sunday, July 12 in the MLS is Back Tournament.
We don't know who the player was that tested positive as of now and Chad C. Smith of The Blue Testament made an observation that the news came out of Honduras, which could mean it's Roger Espinoza. As he also mentioned, however, that's complete speculation.
Prior to the shutdown in early March, Sporting Kansas City had won both of their matches by at least two goals. They were looking sharp and much more impressive than their 2019 team, but it was also only two matches. A lot can change from the beginning of the season, as MLS season is a marathon, not a sprint.
The tournament being held in Orlando – dubbed "MLS is Back" – divided the clubs into different groups and is having them play a tournament, similar to how the World Cup operates. Sporting KC was placed in Group D along with Minnesota, Colorado, and Salt Lake. They play Minnesota on Sunday night, Colorado on Friday night, and Salt Lake on the following Wednesday night.
The top two clubs from each group advance to the quarter finals as well as the four best third place finishers. Sporting KC has a great chance to make some noise in this group, but every player is eager to get back on the field again for the first time since March.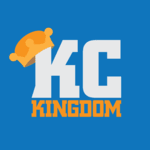 Hopefully MLS is Back can be played safely and whoever did test positive on Sporting's roster fully recovers.