Sporting KC: Pros and Cons of Trading Ike Opara
Sporting Kansas City traded starting center back and 2017 MLS Defender of the Year Ike Opara last week to Minnesota United for up to $1 million in Targeted Allocation Money.
It's hard to see a franchise staple player like Ike Opara leave after asking to be traded, but there are many upsides to the trade as well for Sporting KC. In this article, I will take you through three pros and three cons to the trade, and why I think it was a good move for SKC.
Let's start with the pros.
PROS TO TRADING IKE OPARA
1. The team recently signed two young European center backs who have shown a lot of potential talent.
Left-footed CB Andreu Fontàs from Spanish club Celta Vigo signed a multi-year contract with the club this past summer, resulting in him being paid $1 million last season despite sitting on the bench. The team also signed Boton Barath, a young right-footed CB from Budapest Honved FC to a two-year contract just this December.
Kansas City has paid a significant sum for the two young international players, and now is their time to play and develop.
2. Sporting got a large amount of money in the deal that can be used to strengthen their roster.
By trading Opara at the peak of his trade value, the club was able to get a solid amount of valuable Target Allocation Money—the largest ever trade figure for a defender, according to MLSSoccer.com.
Sporting is guaranteed $900 million in TAM, but if Minnesota makes the playoffs then the club will gain an additional $100 thousand on top of that.
Sam McDowell from the Kansas City Star reminded readers that when Sporting traded striker Dom Dwyer for allocation money in the summer of 2017, they soon put that money to good use by signing players including Johnny Russell, Felipe Gutierrez, and Yohan Croizet.
3. There is no risk of having a publicly unhappy Opara on the roster reducing team morale.
Though Vermes wanted to keep the request for more money or a trade under wraps, he shared with the Star his disappointment in Opara's agent for making the request public. Vermes went on to say that he was willing to have a discussion to attempt meeting Opara's desires, but having the conversation go public "changed the way this would be dealt with."
Now that the pros to the trade have been looked at, the cons must be evaluated as well.
CONS TO TRADING IKE OPARA
1. There is now a lack of depth and roster flexibility in a more condensed schedule.
With the MLS condensing the 2019 schedule and Sporting's participation in the Concacaf Champions League, Sporting will be playing a lot more games in a lot less time.
"The club has added depth at every spot on the field, hoping to rotate two full rosters in the initial month as it rotates between the two schedules," McDowell added to the Star article.
Without Opara, there is just Besler, Fontàs, and Barath at the center back spot—and that's before any possible injury or fatigue issues roll around. Not to mention, the latter two players have just one MLS start between them.
2. Fontàs is the next man up, but I'm not convinced that he can fill that role yet.
Besler is another left-footed center back, like Fontàs, and playing the two of them alongside each other could possibly be difficult to work with. The Spaniard also was a part of the roster for half of the 2018 season and still hadn't managed to earn a starting spot, making only two appearances throughout the season.
3. The team didn't need to make the trade; Sporting's roster was strong enough already.
Vermes made it clear, as reported by MLSSoccer.com, that he initially "had no interest in trading him" and "it was not part of the plan to move Ike at this time."
Kansas City came just one goal short of winning the Western Conference Finals as the number one seed in the 2018 season, and has their eyes set on the MLS Cup in 2019. The team already has the roster to get there regardless of this trade.
With both the pros and the cons considered, I believe this trade will be good for Sporting KC in the long run. Andrew Wiebe from MLSSoccer.com wrote that "Vermes has shown repeatedly that he has a good feel for when to move on from a player," and I would wholeheartedly agree with that statement.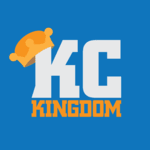 The team may struggle short-term, starting off a packed beginning to the season with little depth and incorporating in new young defenders. However, this trade will certainly benefit the club in the long run, as the almost 30-year-old defender was traded at his peak trade value for a large sum of money that will benefit the roster long-term.