Mizzou Football: Firing Barry Odom would be huge mistake
Mizzou football lost a game in which they were 21 point favorites heading in and the loss has made some Missouri fans a lot more vocal when it comes to Barry Odom's future as the head coach of the Tigers.
Was the loss to Vanderbilt embarrassing for the Missouri Tigers?
Yes, it absolutely was.
Mizzou went into that game as a three touchdown favorite and somehow lost the game by a touchdown, failing to score more than 14 points. They did all of this against a Vanderbilt team that was 1-5 heading into the game and had absolutely nothing to play for.
Missouri, on the other hand, was coming off a five game winning streak. They witnessed Georgia losing last week, which opened things up in the SEC East, and to top it all off, they were ranked for the first time in 2019. It seemed like this would be an absolute beatdown by the Tigers in Nashville, but instead, they went out there and laid an egg against a far less talented team.
After the Missouri Tigers lost their season opener to Wyoming, a lot of people (myself included) felt like that was the one "Mizzou-esque loss" of the season and that it'd be smooth sailing against the lesser opponents for the duration of the year.
Well, that wasn't the case, as the Tigers lost to Vanderbilt and are now 0-2 on the road this season. If they can't beat Wyoming and Vanderbilt on the road, how in the heck are the Tigers going to put up a fight against Georgia in Athens next month?
Even with all of this being said, firing Barry Odom isn't the answer at all. As Carrington Harrison of 610 Sports tweeted above, Mizzou fans know what kind of coach Odom is. He's a guy who can win games for a program, but eventually they're going to lose a game or two that they shouldn't. That's EXACTLY what's happened this season.
Odom has been a good coach since taking over for Gary Pinkel. Aside from the first year where the program was in a bit of a rebuilding phase, Odom has posted winning records each year and went 8-4 last year in the regular season before losing in the Liberty Bowl.
This year more than likely will also result in an 8-4 season, but it could also end up at 9-3, as the Tigers still have a chance to beat Florida in Columbia in a few weeks.
If Mizzou relieved Barry Odom of his duties, another school would pounce on him almost immediately. Also, who is there that's better for the Tigers at this point in time? Is there a particular coach that MU fans have in mind or is firing Odom a bit of an overreaction because the team had a bad loss to a bad team? I'm thinking the latter.
I get being frustrated with a special season potentially going down the drain, but a lot of other programs would be thrilled to go 8-4 every year and participate in a bowl game. This program might not be in a position to win a title, but not many programs are outside of Alabama, Clemson, Oklahoma, Ohio State, and LSU this year. That's just the way things are right now.
If the goal is to win a National Championship, then Barry Odom might not be the guy, but at least the Missouri Tigers will remain relevant and play in meaningful bowl games every year while he's in charge.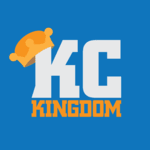 Don't take that for granted, Mizzou fans. It could be much, much worse.