Kansas Basketball: 2018 season is Championship or bust for Jayhawks
It's almost football season. That means Kansas Basketball returns shortly after. The focus in 2018 should be on a National Championship, nothing else.
During the last 14 years, the focus of Kansas Basketball has been on winning the Big 12 Conference. Those last 14 years, they have achieved their goal. No team in college basketball has won their conference as many years in a row as the Jayhawks.
It was somewhat bittersweet when Devonte' Graham and Kansas Basketball won their 14th straight last season. The Jayhawks looked as though they were dead to rights with just a few weeks to go in the season. Thanks in part to a little luck, teams ahead of them falling apart, and the Jayhawks playing their best basketball of the 2017-18 season, Kansas stormed back to secure their record breaking conference title.
The streak may continue for years and years, and there will be another goal eventually set once the Jayhawks get closer to 20 straight. The Jayhawks now hold that record, however, so the vast majority of attention turns to championship trophies.
The proof is in the absence of chatter about winning another straight Big 12 Conference. The almost unanimous pick for preseason No.1 is heavily involved in Final Four talk, and rightfully so.
March Madness proves that basketball is a matter of skill. The pedigree of the team doesn't always trump the skill and mesh of the smaller schools. My point? Look at a players averages. Although stats don't always tell the whole story, they do tell you which players are ballers and which ones aren't so much.
The Kansas Jayhawks have a roster full of ballers. The averages of their returning players and the transfers eligible to play this season are impressive. For argument's sake, we will leave the freshmen out of the equation.
Returning Averages
With Lagerald Vick returning, the Jayhawks are bringing back two of the five Final Four starters from last season along with big man Udoka Azubuike.
Traditionally, a players average goes up year to year in college basketball barring injury or replacement. So, traditionally, Lagerald and Udoka should see their averages from last season go up. How far up is obviously yet to be determined.
Lagerald Vick
Fr. 2.1 pts – .3 reb
So. 7.4 pts – 3.5 reb
Jr. 12.1 pts – 4.8 reb
Udoka Azubuike
Fr. 5.0 pts – 4.4 reb
So. 13.0 pts – 7.0 reb
These numbers show the progress year to year. Of course, the amount of playing time jumped tremendously for Lagerald and Udoka only played in 11 games his freshmen year.
There are a few guys who return that played off the bench last season as well.
Marcus Garrett
Silvio De Sousa
Mitch Lightfoot
Fr. 1.0 pts – 1.0 reb
So. 3.8 pts – 3.1 reb
Garrett and Desousa should play fairly major roles in the championship run this year. Although the bench will be crowded with talent, the two of them are part of that talent. Lightfoot may be the only player returning from last season that gets lost on the bench. A redshirt or transfer may be in his future.
Transfer Averages
There are three transfers on the roster that will make a huge impact this season. They are primarily the reason for the Jayhawks depth and their preseason ranking. These are their numbers at their previous school.
Charlie Moore
Cal – 12.2 pts – 2.0 reb – 3.5 ast
KJ Lawson
Memphis 11.5 pts – 7.0 reb – 2.4 ast
Dedric Lawson
Memphis 17.5 pts – 9.6 reb – 2.9 ast
Dedric is the leading scorer on this Jayhawks team by quite a bit. Bill Self even believes he has a chance to be the Big 12 Player of the Year this upcoming season. That would make three in a row for Kansas Basketball.
His brother KJ brings good numbers with him as well, so does Charlie Moore. These three players with their total averages bring 41.2 points by themselves. 41 points and that doesn't include the averages from Vick and Udoka. With their totals added the Jayhawks have 66.3 total points accounted for on average.
Numbers
Now, if you add the 11.9 points that last year's bench averaged you have a total of 78.2 points averaged per game. This is without the freshmen added into the mix.
That average would rank 67th in total points last season. 67th isn't impressive. What is impressive is the fact that the majority of these averages are going to rise. Vick and Udoka will have better numbers than last year barring a catastrophe, so will the bench players more than likely.
Judging how those numbers rise is impossible, assuming they will rise is easy. History is on the Jayhawks side. For safety's sake, let's assume each player, returning and transferring to, average just one point.
If all eight of the featured players so far average another point per game, the team average is pushed to 86.2 points per team game. That average would rank 2nd for last season, just nine-tenths below Villanova.
This means that the Jayhawks could win the whole thing without incoming freshmen. Quentin Grimes, Devon Dotson, and David McCormack are all icing on the cake. Grimes has a chance to be a lottery pick, Devon Dotson might just be that next great Kansas point guard. McCormack may have more talent than both of the other big men.
It seems as though I'm not giving them enough credit, but let's just say they average 10 points between the three of them. Now the average is astronomical sitting at 96.2. That's an undefeated season. That's untouchable. Pure dominance.
Of course, some of these averages may drop a little. Some of these averages will climb much higher than just a singular point as well.
If averages go down it will more than likely be a lack of playing time rather than a demotion in production.
The Kansas Jayhawks have no excuses this year. It's Championship or bust. Anything less than a title will be a disappointment. If Kansas plays any bit of defense whatsoever, there should be no qualms about winning it all this year.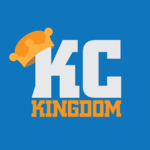 Apply to KC Kingdom.
Start your application process by filling out the fields below
*Note: All player statistics are credited to sports-reference.com and all team statistics are credited to espn.com