Kansas State Basketball: Wildcats could make big splash as 9-seed in Tournament
The Kansas State basketball team is dancing in the 2018 NCAA Tournament as a nine-seed, playing in the South region.
The Kansas State Wildcats are in the 2018 NCAA tournament as a nine-seed, facing Creighton in Charlotte in the South region. KSU is not gaining much attention – locally or nationally. Teams should not sleep on Bruce Weber's team.
Creighton finished fourth in the Big East Conference, going 10-8, and matching the Wildcats' 21-11 overall record. If Kansas State should beat the Blue Jays, they most likely would take on the number one overall seeded Virginia Cavaliers in the round of 32.
The Wildcats finished a strong fourth in a supremely competitive Big 12 Conference this season. They followed that up with an appearance in the semi-finals of the conference tournament, where they fell to Kansas.
Kansas State scrapped hard with Kansas on Friday, despite missing their top two scorers due to injury. Dean Wade (16.5 points per game, sixth in the conference), who did not suit up for the game, was joined a little over a minute into the content by Barry Brown, Jr (16.0 ppg, eighth in the conference) when he took an inadvertent shot to the eye. Still, the Wildcats gave the Jayhawks everything they wanted.
For most of the season, the Wildcats looked to be so close to making a wave nationally. They have played hard were competitive in most games. Their young players developed well, and the overcame some injuries to key players.
They only seemed to be lacking a force inside. Dean wade is a big man, but he is more of a stretch power forward than a physical inside presence. Weber may have found an answer.
Sophomore forward Makol Mawein averaged just 6.1 points going into the conference tournament, despite starting every game this season.
Over the last three games, including the final game of the regular season and two tournament games, Malwein has suddenly found his scoring touch. He tallied 59 points, including 29 in the loss to Kansas. He has scored more than 12 points in a single game only twice all season before this recent outburst.
If Malwein can continue to provide an offensive presence inside, and Wade and Brown are healthy, the Wildcats will be a tough out in the tournament. They are playing well, and Malwein is suddenly giving them a different dimension.
Regardless of the outcome of this NCAA Tournament for Kansas State, they should be a force to reckon with next season. They are not losing any major contributors from this roster to graduation, and if these players continue to develop, next season will be very exciting in Manhattan!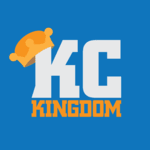 This Kansas State basketball team has been flying under the radar all season. What better time to draw some attention than March Madness!