Kansas City Chiefs select Sammy Watkins in 2014 NFL Draft re-do
The Kansas City Chiefs held the 23rd overall pick in the 2014 NFL Draft after going 11-5 and making the playoffs the season prior. They originally took Dee Ford with that pick, but would do things differently if they had a shot at doing it over again.
After hiring Andy Reid as their next head coach, the Kansas City Chiefs turned things around in 2013. While their season ended on a terrible note, they went from 2-14 to 11-5 and made the playoffs.
That gave them a pick late in the first round of the 2014 NFL Draft and in a draft that was stacked with wide receivers, the Chiefs opted to go with linebacker Dee Ford out of Auburn. The pick was surprising at the time and while some have mixed opinions on Ford, it ended up being a disappointing selection in most people's minds.
In Brad Gagnon of Bleacher Report's re-do of the 2014 NFL Draft, he had the Chiefs going with a familiar face – Sammy Watkins of Clemson.
This obviously wasn't an option for the Chiefs in 2014 due to Watkins going fourth overall to the Bills, but a re-draft allows us to see how all of these players' careers went and then find new teams for them based on how they ended up doing.
Sammy Watkins would have given the Kansas City Chiefs the wide receiver they so desperately needed in 2014.
For those who don't remember, 2014 is when the Chiefs managed to go an entire season without a wide receiver hauling in a touchdown reception. Watkins changes that, as he had six trips into the end zone as a rookie in 2014. He also had 982 receiving yards and did that on a Bills team that had Kyle Orton under center.
Watkins eventually found his way to Kansas City regardless, inking a large deal with them in 2018 and helping them win a Super Bowl in 2019. He's been a bit disappointing in the regular season due to injuries and overall inconsistencies, but when the playoffs roll around, Watkins is a whole different player.
Back when the 2014 NFL Draft was actually taking place, Chiefs fans wanted the team to draft a receiver badly and they decided not to. Had Watkins somehow fallen to them at 23, he'd have been on a plane to Kansas City in a heartbeat, but there was no chance of that happening. Buffalo gave up quite the haul to move up to grab the Clemson talent and he wasn't dropping much further.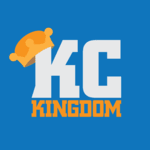 For what it's worth, Gagnon had Ford going to the Cleveland Browns just three picks later.