KC Chiefs: Five positions to consider addressing at pick 32 in 2020 draft
The KC Chiefs have the 32nd overall pick in the 2020 NFL Draft and do you know why that is? Because the Chiefs won the freaking Super Bowl! There's still plenty they can do with that pick, even with being the reigning World Champions.
*EDITOR'S NOTE – Cameron Black, the staff member who wrote this, is blind, but has a great feel for the game, even without his vision. This article was written with the help of a screen reader.*
As you can see, the jubilation of the Kansas City Chiefs winning only their second Super Bowl in franchise history and first one in 50 years has not died down yet in KC. Here is hoping it won't until another king is crowned (and who can tell how long that might take) but anyway, I digress.
The tricky thing about having the last pick in the first round, is that most of the cream of the crop has already been pretty picked over. Don't worry though – There is still prime food on the buffet for the Chiefs to choose from! The question is – what dishes should they be after?
LINEBACKER
The Chiefs defense saw much improvement in the 2019-2020 season, going from 31st in the league to 17th. Something that hasn't been said in a while about this Chiefs team is that the defense helped win every single one of their games, especially in the latter half of the season, into the playoffs, and Super Bowl.
However, singing the praises of the defense aside, there are still areas of improvement. In the above mentioned Super Bowl, they allowed the 49ers to rush for 141 total yards. The Chiefs would greatly benefit from a good linebacker, preferably a mike linebacker. This is no disrespect to Anthony Hitchens, but there has been a slide in his production and those around him as well.
Typically this season, if a runner got past the defensive line, they usually at least made it back into the secondary, leaving it up to someone like Tyrann Mathieu to come up with the tackle. In a defense that has shown a lot of improvement, stopping the run still seems to be priority.
The Chiefs would be best served in using that 32nd overall pick to select the best linebacker available, and hopefully build up an already good linebacking group to real run stoppers.
OFFENSIVE LINE
Patrick Mahomes is the MVP of the league (Lamar Jackson is just holding his trophy for him right now), so the Chiefs need to keep this guy protected. The offensive line definitely held up their part of the bargain this year, but it was somewhat troubling when, during the Tennessee game especially, o-linemen were dropping like flies. That O line was held together with duct tape and paper clips at one point.
The offensive line is not the Chiefs' top concern, but one of the keys to the success of this Chiefs team is Mahomes' ability to do what he does best and spread the ball out to his bevy of receivers. That's something he struggled to do for much of the Super Bowl, due to the 49er d-line blasting right through the Chiefs offensive line.
The Chiefs have a great group of offensive linemen, but it can only get better, and when you have a quarterback like Kansas City does, there is no such a thing as too much protection.
CORNERBACK
Bashaud Breeland, Kendall Fuller, and Charvarius Ward did a more than serviceable job in the secondary, but it couldn't hurt if the Chiefs shored up that area just a bit with someone who can really stay on receivers, knocking down passes and even better, pick one out of the air.
Considering Breeland and Fuller are hitting the free agent market, the Chiefs will be thin at corner and that makes it a pretty high priority for Kansas City this offseason.
RUNNING BACK
This is not at the top of the list of concerns, but it'd be nice to see it taken care of at some point in the draft. Damien Williams has shown just what a solid back he is and he has a future in KC, but the Chiefs should still find someone to help him out.
Many of you may argue that Darwin Thompson can be that guy, and while I think the Termite is a good back and has made some clutch plays, the Chiefs would be doing good to get one more running back to carry the rock.
When the Chiefs signed LeSean McCoy, they also still had Williams and Thompson, but they wanted another back to help carry the load. Fans can all agree that the McCoy signing didn't exactly pan out like we were all hoping it would, so I would be very curious to see the Chiefs try and find another solid back to partner up with Damien Williams, and of course keep Thompson handy, especially for those third and short yardage situations, where he seems to excel.
Darrel Williams might be back and able to contribute in 2020, but get this offense a young bruiting running back on Day 2 or 3 of the draft and that adds a whole new element.
WIDE RECEIVER
The Chiefs might need a receiver in the draft due to the uncertainty of Sammy Watkins' future as a Chief and same goes for Demarcus Robinson, but I want the Chiefs to grab a receiver in the first round even if that isn't all that practical. This is more my fantasy, and a homer fantasy at that, is why I am presenting this upcoming pick.
The reason I call it a homer fantasy, as as many of you may not know, I am a huge Oklahoma Sooners fan. How much fun would it be to see Patrick Mahomes to throw to CeeDee Lamb out of Oklahoma?
The Chiefs have absolutely no need to grab a receiver in round one, but just imagine what the Chiefs offense would look like, adding Lamb to Mahomes arsenal of weapons? It would be like putting in a cheat code on a Madden video game.
The Chiefs have no reason to even look at Lamb and would have to trade a lot to move up grab him, but hey, all football knowledge and logic aside, it would sure be fun.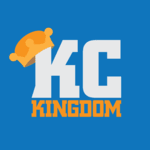 ~~~
I eagerly await the draft with the rest of you, and believe the KC Chiefs would be best served to continue to work on an always improving defense. Selecting a linebacker to help stuff the run would be the best choice at pick 32, but as always I welcome your thoughts.