Kansas City Royals: Alex Gordon lived up to different kind of hype
Alex Gordon is officially coming back to left field for at least one more season with the Kansas City Royals. It seemed just like yesterday that Gordon was making a name for himself after being drafted out of Nebraska.
A couple of weeks ago, I was cleaning out a drawer in my house and came across a copy of the Athlon Sports 2007 baseball preview. For those that aren't overly familiar, Athlon has been producing sports previews to include baseball since 1987.
This particular issue was sold across the Kansas City area and had a cover that graced a baby faced sweet swinging Alex Gordon. It had the phrase "New King of K.C." and proclaimed that "Gordon's reign begins". Obviously there was no doubt that this magazine had to be looked at to see what the magazine had to say about both Alex Gordon and the Kansas City Royals 13 years ago.
There are several similarities to the current Royals going into Spring Training when compared to the 2007 team.
Both teams were coming off of a 100 loss season (301 over the past three) and had lots of questions about both the starting rotation as well as the bullpen. The Royals took a gamble on a free agent signing of Gil Meche and had a third baseman in their pipeline that was coming off being the 2006 minor league player of the year.
In the preview, Gordon was projected to be the AL Rookie of the Year that season and was touted as the game's top prospect. Baseball America was cited in the magazine of saying "there's little that Gordon can't do offensively". The magazine stated that that no position player had generated as much buzz moving through the Royals system since Bo Jackson.
There was plenty of pressure on the shoulders of the 23 year old as he was about to start his first season. Sam Mellinger even discussed some of the claims he could become the next George Brett.
Gordon unfortunately didn't win the Rookie of the Year in 2007 – That went to Dustin Pedroia. He also never became the next George Brett.
Coming up on his 14th season with the Royals, Alex Gordon became something better. He simply became his own player: Alex Gordon. His career had some extreme peaks and valleys early on, but there was one trait Gordon always displays and that's resilience.
After starting his career with several stints on the Disabled List, he was eventually optioned to AAA Omaha in early 2010 due to his lack of production at the plate. It was that move by the Royals organization that turned a struggling third baseman into a future Royals Hall of Fame outfielder.
Royals GM Dayton Moore's decision to bring back Alex for 2020 was a great move for both parties involved. Gordo will be playing for a modest $4 million, but will bring a work ethic and attitude that could impact the next wave of young players who have the potential to bring yet another parade to Kansas City.
Gordon currently has 186 career home runs and in 2020, he should pass both Amos Otis (193) and Mike Sweeney (197) to have the second most in franchise history only behind George Brett (317). Both events hopefully will take place at Kauffman Stadium in front huge crowds.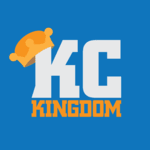 No, Alex Gordon didn't become the megastar that Athlon predicted in 2007, but he became one of our favorite players of this generation. Not too far into the future we will probably be talking about another young player, but this time we'll be saying "he's going to be the next Alex Gordon".
That's a comparison that any young player should be proud of.