Kansas City Chiefs: Darwin Thompson will emerge as offensive spark
The Kansas City Chiefs need help in the running game, and fans hope that rookie Darwin Thompson can provide the spark that the offense needs going into New England in week 14.
Last year, as the Kansas City Chiefs were poised to make a Super Bowl run, a bombshell was dropped on the team.
Running back Kareem Hunt had been cut after a video surfaced of him assaulting a young woman in a hotel. From a pure football sense, this was a devastating blow for a historic offensive unit. Kareem Hunt was having a monster season, and his loss presented a problem for the Chiefs.
Well, for most of the Chiefs anyway. For running back Damien Williams, it presented an opportunity to showcase his talent. Williams started the season buried on the depth chart but was given a chance to be a key piece on a Chiefs team that fell just short of the Super Bowl.
This week on the KC Kingdom Podcast, we discussed just why Darwin Thompson could be staring down a similar opportunity. We also talked at length about the Chiefs-Raiders blowout and previewed the Patriots and Chiefs showdown this coming Sunday.
Below is the latest episode of the KC Kingdom Podcast. If that doesn't interest you, continue reading below, just why Darwin Thompson could explode onto the scene.
First, let's examine just what Damien Williams was able to do last year in a lead back role.
For the last five games of last year (three regular season and two playoff), Williams was considered the lead back for the team. In those five games, D-Will rushed 69 times for 362 yards, good for 5.2 yards per carry. He also did a ton of damage through the air, adding in 24 catches for 210 yards.
His five-game totals were 572 total yards and eight total touchdowns. That is Pro-Bowl level production, and Williams turned those five games into a two-year, $5.1 million contract. Not too bad for a former back up for the Dolphins. Ironically, the reason Darwin Thompson has a chance to break out is in large part because of a current Damien Williams injury.
Williams had been ruled out for this Sunday's game against the Patriots. The Chiefs other running back – Darrel Williams – is also out for Sunday and beyond, as he was just put on IR, effectively ending his season. This means the next two backs up are LeSean McCoy and Darwin Thompson.
The team also just signed former fan favorite Spencer Ware (who ironically gave Kareem Hunt an opportunity to start because of a season-ending injury of his own), but he doesn't look to play a large part in offensive game-plan this week.
That leaves McCoy and Thompson, so at the very least, Darwin will have an extended role by necessity. Thompson's long-term emergence, however, is going to be because of two other factors; talent and support.
First off, Thompson has been a favorite of mine since the draft. I wrote here on just why I loved Thompson so much coming out of college. Let me recap here, though. Thompson, affectionately known as the D-Train, is a smaller player, but he doesn't play small.
One phrase you will hear surrounding him is "Contact Balance" and Thompson's is as elite as it gets. He pinballs off would-be tacklers with ease, and is great at breaking weak arm tackles. When he isn't breaking tackles, he has superior vision, and he is decisive in his cuts.
This makes Thompson ideal for the Chiefs. He can salt away drives with his power, and pick up extra yards because he can see and take advantage of the smallest bit of daylight. This was evident when Thompson was put in at the end of the game against the Raiders in mop-up duty.
The thing was, the Raiders had their starters in, and even knew the Chiefs were going to run. It didn't matter. The D-Train kept rolling, and he kept the chains moving. He had 11 carries for 44 yards and a touchdown. This led the team, and he was only used at the end of the fourth quarter.
Another element to Thompson's game is his skillset catching passes. He is a good receiver out of the backfield, and has the quickness and burst to turn short gains into long ones. This is important as far as being a back for the Chiefs is concerned.
Quarterback Patrick Mahomes could check into a pass at any given point, and Thompson isn't a liability on that front. Thompson's chance extends beyond just his talent, though. It also boils down to the support around him, which includes the coaches as well as the players.
First off, the surrounding talent around Thompson is elite. Patrick Mahomes, Tyreek Hill, and Travis Kelce are a handful weekly for opposing defensive coordinators. Past that, the Chiefs have what finally appears to be a healthy offensive line. Hopefully, the rust has been knocked off, and a unit that hasn't played many snaps together can start to gel down the stretch.
It also doesn't hurt having Andy Reid calling the plays for the offense, either. Reid can manufacture yards with his scheme for just about anyone. The support for Thompson goes past what is surrounding him on the field as well. It is also the vocal support from those within the team.
Offensive coordinator Eric Bieniemy was adamant leading into the Raiders game that Thompson needed, and was going to get, some touches in the offense. That statement ended up ringing true. That sentiment was also echoed by Chiefs running back coach Deland McCullough, who said he all but forced Andy Reid to give Thompson touches because of just how much he believes in him. When the coaches have this kind of voice for a player, it is probably because they see something in him that is exciting.
Remember when Patrick Mahomes was generating whispers behind starter Alex Smith? Now, to be clear, I am in no way saying that Thompson is the Mahomes of running backs. The young player still has a ton to prove.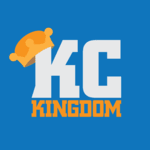 When coaches start talking, though, that is a good sign for the player's talent. Look for Darwin Thompson to seize the chance in front of him, and become a spark plug in the Chiefs offense as they gear for a playoff run.