Kansas City Chiefs: Getting to know Tennessee Titans before Week 10
In Week 10, the Kansas City Chiefs will travel to Nashville to take on the Tennessee Titans. The Chiefs are coming off a win over the Vikings that moved them to 6-3. The Titans, meanwhile, fell to 4-5 with their loss to the Panthers.
With the Oakland Raiders winning on Thursday Night Football to improve to 5-4, the Kansas City Chiefs badly need to win in Tennessee to stay comfortably ahead of the Silver-&-Black. But the Titans also need this game as, even while a game under .500, they're just two games back of the AFC South leading Houston Texans.
In order to get to know the opponent better, I've reached out to Colton Pickard, a contributor over at Tenn Truth, FanSided's local site for sports teams based in the Volunteer State.
Here's the Q-&-A with Pickard. Much appreciation to him for taking the time.
How has the Titans offense changed with Ryan Tannehill now the starting quarterback?
Pickard: Over the past few weeks, the Titans' offense has had a little more life with Ryan Tannehill taking over as the starting quarterback than it had with Marcus Mariota. There are still some issues with the offense, mostly play-calling, and that's something Tannehill can't fix.
Delanie Walker played college ball at the University of Central Missouri. What's his role with the Titans?
Pickard: Well, when he's healthy, he's a versatile target for the Titans, but he's struggled to gain momentum this year with his injury dating back to the Broncos game [in Week 6 on October 13]. If he's a non-factor in the game this Sunday, it will definitely be more difficult for the offense to move the ball.
Can you discuss the Titans kicker* situation? Seems like it's badly in flux.
Pickard: The Titans' kicker situation is simply abysmal. I don't know a better word to describe it. The kicking game has struggled all year, but last week Ryan Succop returned, so hopefully, he continues to get better from week to week. I guess we will find out this week if he improves as he continues to get healthier.
*In addition to Succop, the Titans have also used kickers Cairo Santos and Cody Parkey. Together, the trio has managed to connect on just 46.7% of field goal attempts (7-for-15). Succop is 0-for-3 in attempts this year.
Second-year linebacker Harold Landry has six sacks so far in 2019. What's he mean to the defense?
Pickard: Having a young presence on any defense is a good thing, especially when he's finding success. Harold Landry has found that success, and I think that's a huge motivator for some of the other guys who haven't found that success yet this year. Having Landry on the field also draws more focus to him from the offensive line giving other players opportunities to make plays.
Which Titan will be covering Travis Kelce? What can you tell us about him?
Pickard: I wouldn't be surprised if the Titans line up Kevin Byard* on Travis Kelce. Byard is the best player in the Titans' secondary, so he might move around to cover different players in the slot.
*Byard, a 5-foot-11, 212-pound, 26-year-old free safety, is in his fourth season with the Titans after being selected in the third round of 2016 draft out of Middle Tennessee State. In 2017, he not only made the Pro Bowl, but was also named All-Pro, as he led the NFL that year in interceptions with eight to go along with 16 passes defended. This year, he has three picks and six passes defended to go along with 44 tackles.
Same question, but regarding Tyreek Hill.
Pickard: Malcolm Butler would probably be the ideal candidate to cover Tyreek Hill. Due to injury*, we won't get to see that matchup, so I think the Titans will have Logan Ryan** cover Hill. The injury really hurts the Titans' secondary, but Ryan is the second-best corner on the Titans.
*Indeed, after Pickard responded to these questions, the Titans placed Butler on IR with a broken wrist.
**Ryan, in his third year with the Titans, has three interceptions and leads the NFL with 12 passes defended. He's also forced three fumbles. PFF grades him out at 71.2.
What needs to happen for the Titans to win this home game?
Pickard: The Titans' offense needs to score. The defense is a top-10 defense so far this year, and the offense is dragging behind. If the offense can do its part, then I will say the Titans can win this game. It's going to take more than 20 points for the Titans to win, though, and the Titans have scored more than 20 points only four times this year. It'll be tough, but I think the defense will continue their good work and hope the offense can find a way to put the ball in the end zone a few times.
Looking long-term, who do you feel will be the team's starting quarterback in 2020?
Pickard: I think when you look at all the talent coming out of college at the quarterback position this year, it's easy to pick and choose who you may want as your franchise quarterback.
Unfortunately, with the Titans current record, they won't have the luxury of picking whoever they want in next year's draft. The Titans will need a quarterback that fits this current offensive system, and the play-calling has been all over the place [so] I don't really know where we stand with that and a possible fit in the 2020 draft. Someone similar to Tannehill and I think that could be Nate Stanley from Iowa or Sam Ehlinger from Texas.
Lastly, give me a score: who wins on Sunday?
Pickard: For the Titans to win, they will need to be able to score. I don't think the offense is good enough to do that as much as they'll need to against Kansas City on Sunday. But then again, the Titans win games like these when they're supposed to lose, so mid-answer I'm changing my answer to 31-27 Titans.
***
Again, make sure to check out Tenn Truth for more coverage of the Titans as well as any other Tennessee-based sports team.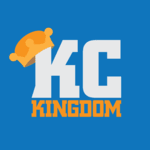 And another big thank you to Colton Pickard for taking the time to answer my questions about the Chiefs-Titans game. I just hope he's wrong about the outcome.