KC Chiefs: Trading for Le'Veon Bell would have made sense
The 2019 NFL trade deadline has passed in what turned out to be a less-than-exciting deadline in recent memory. The KC Chiefs didn't make a trade, but there was one that would have made sense; Le'Veon Bell.
The Kansas City Chiefs were in a unique position leading up to the trade deadline. Like any other team, there were needs that could have been filled, but with key players returning from injury in the coming weeks, not making a trade made sense for Kansas City now and for the future.
With Patrick Mahomes' big contract coming up and the need to always build around him, spending money or trading away picks this season may not have been wise.
There was one potential trade, though, that would have made sense for the Chiefs this year and beyond. The day of the deadline revealed that the New York Jets were willing to send running back Le'Veon Bell to a new home.
Bell even confirmed himself that Kansas City was a potential landing spot. Unfortunately, the window to get a deal done was too narrow and no trade was made.
It's hard to know if a serious conversation happened between the Chiefs and Jets to acquire Bell, but there wasn't enough compensation or time to get a potential deal worked out. Had Kansas City been able to bring in the all-pro running back, he could have helped the team this year, next year, and potentially beyond.
The rest of this season would have only cost the Chiefs roughly $2 million, a small amount for such a talented player. Next season would have been tougher with Bell, costing $13.5 million against the cap.
Bell's contract would have given Kansas City the option to get out in 2021 if needed. Spending $13.5 million for 2020 is a significant hit, but the hit could be softened by letting go of Sammy Watkins in the offseason.
Bell would likely be more of a threat on the field than Watkins, be less hampered by injuries, and cost less in the process. Bringing Bell in would also help the Chiefs in transitioning to a young running back that would eventually take over the position.
At only 27 years old, the Chiefs would have gotten Bell still in the prime of his career. Kansas City's running back group isn't a bad one, but Bell would have been an upgrade.
Had a deal been worked out, a tough decision would have followed with who to part ways with. Focusing only on the running backs, would LeSean McCoy have been cut or Damien Williams potentially be traded away?
Fortunately, the KC Chiefs will be getting healthy entering the second half of the season and as they prepare for a playoff run.
The Chiefs still have some tough games to go and probably none tougher than playing the Patriots in December in New England. So far this season, it's been the Patriots' defense that has contributed most to their undefeated record. A team wanting to beat them will need to overcome their defense more than their offense.
Heading into New England with a hopefully healthy team, what more could Bell have offered in working to overcome that staunch defense?
Bill Belichick would have to work a little hard when facing an Andy Reid offense that would have included Patrick Mahomes, Travis Kelce, Tyreek Hill, and Le'Veon Bell. That offense would have been hard for any opposing defense to stop as well as being one of the most exciting units for football fans to watch. That would have been quite the four-headed monster.
Unfortunately, this was likely the last best-case-scenario chance to acquire Le'Veon Bell. Another season will make the stud running back contractually more expensive and will put him another year closer to the end of his career.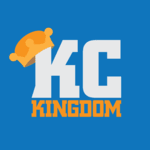 Thankfully, Kansas City still has the pieces to right the ship and make a push to get to the Super Bowl, but Chiefs Kingdom is now left to wonder what could have been as the Chiefs missed a big opportunity at the 2019 trade deadline.