Kansas City Royals: First moves for John Sherman as Royals owner
The Kansas City Royals have a new owner – John Sherman. What should his first moves as owner of the Royals be? Let's take a look.
The regular season comes to a halt in just a few weeks. Next, comes October baseball filled with a certain aura that is playoff baseball. Then, a few weeks later a new champion is crowned. What comes next is the annual owner's meeting.
Like most fans around the league, November's owners' meetings is usually something to snooze through. However, Kansas City Royals fans will be paying attention with the reported sale officially being announced that John Sherman and his group will buy the Royals from the Glass family.
This begs the question, what will John Sherman's first moves be as the new owner?
Sherman has already floated a rumor in his support to keep and extend current general manager Dayton Moore. If this rumor is true, this is a good start. As a minority owner for the Cleveland Indians, Sherman had an opportunity to see how Moore operates his staff. As an executive, Sherman has analyzed Moore's decision making skills.
These are important points in retaining Dayton Moore. Moore has done a remarkable job in turning what was once a "drifting" organization into a stable machine that pumped out popular players like Eric Hosmer, Mike Moustakas, Jarrod Dyson, and Salvador Perez. All the while making smart trades for Lorenzo Cain, Wade Davis, Jeremy Guthrie, and now Jorge Soler.
Moore and his staff have proven their leadership and decision-making can produce a championship winning team even though they seem to be less analytical when making these decisions. If Moore and his staff are not using analytics as a driving force for their decision-making in regards to players, what are they using?
Moore and his staff seem above average at making, establishing, and building relationships with players. This skill set is shown in the amount of players who have wanted to keep playing with the Royals. Danny Duffy, Alex Gordon, and Jeremy Guthrie to name a few. Even new Royals uber prospect, Bobby Witt Jr. highlighted the Royals relationship building during one of his first interviews as a Royal.
So, what is Sherman's next move after officially extending Moore?
Sherman's first moves will revolve around the front office. Sherman's time with Cleveland with their more advanced analytical department may persuade Moore to hire some new data driven talent from Cleveland's front office. This move isn't to replace the long-established office things as they are of Moore's but it will be a move to augment what Moore has already built.
The goal is to help improve the foundation that is already here, which if true, means one or two more seasons of Ned Yost. Why would Sherman support extending Ned Yost when he has guided the team to an abysmal 50+ win season and not replacing him with someone younger and more up to date?
Working off the previous point, Yost is good and making relationships with players. Yost has a penchant of building young players into a solid core that wins together. He first did this in Milwaukee before being replaced by Dale Sveum. Then, he took the previous Royals core from a large group of relative unknowns and molded them into World Series champions.
If Sherman replaced Yost now, the move would be understandable given how the Royals have performed the last few years. The move would also be acceptable because many feel that Yost's best days are behind him since he has already won a championship. However, Yost is good about growing young players into serviceable if not solid MLB players that play as a team.
Keeping Yost as a manager while engaging in a little heart to heart chat about Yost's future seems to be in the best interest of Sherman. In doing so, Sherman keeps an important piece in tact as the glut of young Royals begin to take form with many other pieces still taking shape in the minors. The Royals will gain more if Yost keeps molding the pieces that are already here.
Where Sherman comes in is limiting Yost's years as the manager. Yost would be wise in coaching one to two more years. With the second year having a replacement next to him in the dugout.
Another move Sherman should make as the new owner is locking up the young talent to longer term contracts. This move signifies two important elements.
First, the move is about establishing trust with the fan base. So, who might be young and valuable enough to lock down to a four or more years worth of contract time? Adalberto Mondesi is the player most likely to be given this nod.
Mondesi is young, super talented, has speed, can hit for contact and power, and has the glove work to be a proven MLB commodity. The only thing that may hurt Mondesi is his health.
This should be Sherman's top player move. Beyond Mondesi, the current Royals offer some intriguing players in this regard but due to their age the Royals would be wise in selecting only a few based off their track record as well as trajectory.
This might mean extending players such as Jorge Soler, Hunter Dozier, or Jakob Junis. The Royals would be wise in extensively evaluating their trajectory next season.
Why?
While Soler has found his swing in the amount of home runs he has swatted this year his BA has hovered around the mid .250s. He also has an injury-filled track record.
Hunter Dozier has done nothing but impress from last year to this year. But he is a little older than the next wave of Royals' prospects. His age in terms of what he can still do when the next crop is ready to compete at the MLB level may hurt his overall value to the Royals.
The same can be said for Junis, who also has had a few roller coasters filled seasons as a starting pitcher. If he can pitch a solid year in the .300s with near 200 innings pitched the output may solidify a reason for extension.
This is all to say that the Kansas City Royals should be cautious in their approach with these three players and not necessarily give out or trade the aforementioned players. Speaking of which the Royals would also be wise in taking a cautious approach with Whit Merrifield and Salvador Perez for their age and wear and tear (since Perez is coming off an injury filled season).
The last thing Sherman should do this offseason is to resist the lure in spending big time dollars to speed up the Royals' competitive timeline. Their core of pitchers and key position players are not ready for MLB service time.
Making brash moves like spending millions of dollars on players that will most likely not be here when the core arrives would only handcuff the team when they are looking at adding pieces to those rosters as well as extending some of those budding stars.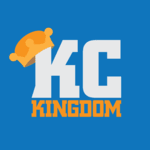 This offseason is sure to be watched more closely than the last almost 20 years because we have a new ownership group led by John Sherman. What direct he ultimately takes the team is yet to be determined but his first moves like; extending Moore, adding some analytically inclined front office staff, limiting Yost to coaching one may two more years, evaluating and extending key players, and resisting the lure of big spending should be his first moves.