Kansas Basketball: Losing out on R.J. Hampton hurts Jayhawks big time
Kansas basketball is coming off one of their worst seasons in the Bill Self era. Recruiting hasn't gone great this offseason, but losing out on top recruit R.J. Hampton is a huge slap in the face for the Jayhawks.
It hasn't been a great recruiting season for the Kansas Jayhawks. Sure, they had some good news to start the offseason with word that big man Udoka Azubuike would be returning for his senior season. Recently, it was announced that Silvio De Sousa would be eligible to contribute in the 2019-2020 season.
While having those two on the court in Allen Fieldhouse is great, losing out on a recruit like R.J. Hampton is going to hurt for awhile.
Hampton, who had Kansas listed with his likely destinations, ultimately chose to play in the NBL with the Breakers. This means he won't be competing at the collegiate level, but still has a good chance of being a high draft pick in the 2020 NBA Draft.
Whether or not this becomes a trend amongst high school kids remains to be seen. It wouldn't be a crazy thought for someone at that age to want to skip having to go to class (even if it is just ballroom dancing or scuba diving) and just be focusing on playing basketball, but there's still a lot of perks to playing college hoops.
For one, it's more exposure. March Madness alone proves that with how big of an event it is. While this year's tournament wasn't a great one for KU (they didn't even make it past the first week), it's almost always a time where Jayhawk fans know their team will be in the running for the title.
Hampton could have made an immediate impact on the floor for the Jayhawks with Quentin Grimes' decision to transfer out of the program. Simply put – Kansas isn't living up to the hype in recruiting this year and while they're still going to be the same ol' Kansas Jayhawks we're used to seeing, the stakes are really high this season.
The Jayhawks failed to win the Big 12 for the first time since Bill Self's inaugural season in Lawrence. That was in the 2003-2004 college hoops season for those of you wondering.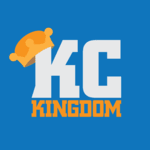 So while it always seems like a given that KU is going to be at the top of the pack, not winning the Big 12 last year and now losing out on R.J. Hampton to an Australian team doesn't exactly bode confidence in the fans.
Hopefully the Jayhawks can lock down another key recruit or two in the coming months, but for now, this one is going to sting for awhile.