Mizzou Basketball: Jontay Porter returns to school at the buzzer
Jontay Porter, the Southeastern Conference's co-Sixth Man of the Year, decided to delay his NBA career and return to Mizzou Basketball for his sophomore season.
Jontay, unlike his brother, Michael Porter Jr., declared for the NBA but did not hire an agent. Michael is represented by Priority Sports and is widely expected to be a top-10 pick in the upcoming draft. The other Porter will be returning to Mizzou Basketball.
Porter made his decision to come back to Mizzou with only nine hours until the deadline for college players to withdraw their name from consideration. Since 2016, that period has been extended until ten days after the NBA combine. This gives underclassmen an opportunity to be evaluated and measured against the top players in the nation.
By all accounts, Porter had a disappointing combine. He had the highest percentage of body fat of anyone at the combine and was one of the least explosive jumpers. Because of his performance, he was not considered a lock to be selected in the first round. He was projected as high as 18 and as low as 36.
In the NBA, only first-round picks receive a guaranteed contract for the first two seasons. According to his father, Mizzou assistant coach Michael Porter Sr., NBA scouts had assured him that Jontay was, indeed, a first-round pick.
Despite those assurances, Jontay decided to return to school and work on his game. With another year under his belt, he is expected to be a higher pick in the 2019 draft, which is generally considered to be a weaker draft than this year.
Porter will be tasked with improving his inside game, where, despite his 6'11" frame, he was often outmuscled and seemed at times reluctant to take the ball to the hole against top-flight big men. This was illustrated by the fact he took 110 of his 238 shots from behind the arc.
Despite coming off the bench, Porter averaged over 24 minutes per game. He also led the team in rebounds and blocks, with 6.8 and 1.9 per game respectively.
He will also be the top returning scorer after seniors Kassius Robinson and Jordan Robinson moved on. Porter has now claimed the last scholarship available for the Tigers.
With Porter coming back to school, the Tigers will have one of the county's top front lines. Besides Jontay, three-year starter Kevin Puryear, and 6'11" center, Jeremiah Tilmon also return.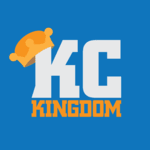 After losing Michael Porter Jr. to injuries for much of the season, second-year coach Cuonzo Martin has to be thrilled about his chances to improve on last year's disappointing showing in the NCAA tournament.