Wichita State Shockers earn four seed in East Region
The Wichita State Shockers will be dancing in March once again. Despite a disappointing end in the AAC Tournament, Wichita State has earned a four seed in the East Region.
Not even a year ago, the Wichita State Shockers moved to the American Athletic Conference with the hopes that it'd be a resumé booster come NCAA Tournament time. While their first year in the AAC was a regular season success, the Shockers didn't win the conference or the conference tournament.
WSU was eliminated in the semifinals of the AAC Tournament by Houston, who played Cincinnati for the tournament title on Sunday. Cincinnati had an outstanding season and proved to be the cream of the crop in the AAC this past season.
Even with a disappointing end to the 2017-2018 campaign, Wichita State still earned a four seed in the tournament and will look to make a deep run. The last two seasons have seen the Shockers get eliminated in the second round of the tournament and both years playing in a better conference would have given WSU a better seeding.
This season Wichita State has drawn a four seed and will face 13th-seeded Marshall in the first round in San Diego this Friday. Marshall ended their season with a 24-10 record and won the Conference USA Tournament to make it into the big dance.
Even with the Shockers being a four-seed, it's never smart to overlook the lower (or higher?) seeded opponents. Wichita State should be able to handle the Thundering Herd, but this game is certainly no gimme.
If Wichita State advances, they'd face either the five-seeded West Virginia Mountaineers or 12-seeded Murray State. The number one-seeded team in the East Region is Villanova, so if the Shockers do advance all the way through, they'll have their work cut out for them.
As the broadcast stated, this was the ninth straight year where the Shockers had at least 25 wins, which is definitely something to brag about. Gregg Marshall has done a great job with this program and hopefully the Shockers can get back to the Final Four this year.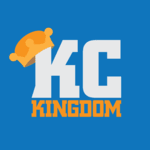 With their first full regular season in the AAC in the books, the Shockers will look to show they're no fluke. Marshall won their conference tournament, but otherwise didn't play a lot of quality opponents. It'll be interesting to see if they can keep up with WSU in the first round of the tournament.