Kansas Basketball: Lagerald Vick has gone missing, figuratively
Kansas Basketball has had their ups and downs this season. The absence of Lagerald Vick isn't helping matters. Where did he go?
It most definitely has been an up and down season for Kansas Basketball. The storied program just hasn't instilled the fear into its opponents as it has in the past. Yet with all the struggles, Kansas still finds themselves hovering around the top ten and leading the Big12.
To be fair to Lagerald Vick, the Jayhawks are 5-2 while he's been on basketball vacation. It isn't so much a Kansas can't win without him ordeal, but a Kansas can be much better situation.
Vick shot over 50% in eight of the first 13 games. He scored over 20 points six times. He also shot over 50% from three-point range in eight of those 13 games. The Jayhawks record was 11-2, so they've lost as many with him playing well as with him struggling.
The issue has been scoring. During the first 13 games, up to his 21 point game at Texas, he averaged 17 points per game. In the last seven he is averaging seven points per game. He has managed to shoot over 50% only twice. He's only take as many as ten shots once and he has only managed to score as many as ten points once, and those were not during the same game.
Kansas needs his production
To go along with this, he is rebounding less and committing more fouls during this time frame. So what happened? To start, he just isn't taking shots. Perhaps his attempt numbers are low because his shots aren't going down. Either way, Vick has to be more involved. He is still on the court as much as he was early in the season.
The Jayhawks could have used 10 points from Vick against the Sooners. They only got four. Kansas could have used more than two points from Vick against Texas Tech for sure. Again, to be fair he scored 28 and 25 points in their losses against Washington and Arizona State. He is by no means a scapegoat.
The troublesome part is that Vick has the talent and capability to score each and every game. With Billy Preston gone and Sousa so green, his talents are needed. The combination of Vick, Devonte' Graham, Svi and Udoka should be a major force to reckon with. However, with Vick being absent it doesn't allow the Jayhawks to succeed when one of those mentioned before has an "off" night.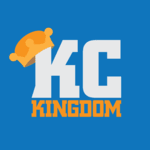 Kansas really needed Preston this season, they must have Vick. In order to win their 14th straight, they must get more than seven points from him.