Nebraska Football: Fans saw glimpse of the future in Peach Bowl
If the Peach Bowl is a sign of what's to come for Nebraska football under Scott Frost, then Husker fans are in for one heck of a ride!
Nebraska football hired Scott Frost in early December and the former Cornhusker quarterback just led the UCF Knights to their first ever undefeated season. UCF upset Auburn in the Peach Bowl with a 34-27 victory.
If the Huskers can just get back to winning, that'd be great, but an undefeated season is now something fans have seen Frost do. Will Frost come in and lead Nebraska to a big bowl game and an undefeated season right away? No, probably not, but he did it in just two seasons at UCF.
Nebraska football has been pretty irrelevant ever since Tom Osborne left and the Huskers have been trying to find its savior at head coach ever since. Frost very well could be that guy. He played for Nebraska in the mid 1990s and led them to a great amount of success.
Before Frost got to UCF in 2016, the Knights had gone winless in 2015. He turned them into an undefeated program just two years later. That speaks volumes as to how good of a coach Frost is and what he is able to do with his players.
Now at Nebraska, Frost will have access to bigger and better players. The Huskers play tougher opponents than UCF does, but if they can get their offense clicking and fine tune the defense, Nebraska could be one of the best teams in the nation.
The Mike Riley era was a rough one (though the Huskers were ranked in the top ten at one point in 2016), but 2018 is a new year and Nebraska fans expect this program to turn around. Nebraska might not be top of the crop right off the bat, but within a few years, they should be contending in the Big Ten.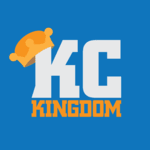 Frost didn't have to coach his former team in their bowl game, but he wanted to coach them one last time. He was one of the hottest names on the college football market this season and I'm sure it wasn't easy for him to leave a program that he had completely turned around.
It's going to take a few years, but Frost has shown what he's capable of and Nebraska football fans have to be loving life right now. Maybe the Cornhuskers will be playing in a New Year's bowl game within the next few seasons. That's the dream after all.