Nebraska Football: Tanner Lee declares for 2018 NFL Draft
Nebraska football will have to find a new starting quarterback for the 2018 season. Tanner Lee, the starter in 2017, has decided to go pro.
The 2017 season wasn't a very good one for the Nebraska football program. The offense was inconsistent and the defense was atrocious near the end of the season.
There will be a lot of changes under new head coach Scott Frost, but one of the biggest ones will now be at the most important position in the game: the quarterback spot. 2017 starting quarterback Tanner Lee announced on Thursday via Twitter that he'd be forgoing his senior season and heading to the NFL Draft.
Lee wasn't the best quarterback in the world, but he did throw for 3,143 yards in just one season with the Cornhuskers. He threw for 23 touchdowns, but the 16 interceptions is an ugly mark on his 2017 resumé.
Lee showed flashes of promise during his lone season as a Husker, but he was turnover prone. He really struggled in the game against Rutgers, throwing just 109 yards and getting picked off twice.
Near the end of the season, Lee was forced to throw the ball a lot more due to his team usually trailing by so much. It wasn't a perfect season for Tanner Lee, but he should hear his name called at some point during the 2018 NFL Draft. It won't be a high pick, but he could certainly be a Day 3 selection.
A good assumption as to why Lee is leaving school early to head pro is that the Nebraska football program fired Mike Riley and brought on new head coach Scott Frost. A new coach complicates things for quarterbacks, especially ones who didn't necessarily show enough to be the unquestioned starter heading into next season.
Tanner Lee's other choice would have been to transfer, but he actually came to Nebraska as a transfer a few years ago. He began his college career at Tulane in 2014 and played there for two years before transferring to Nebraska and sitting out the 2016 season.
Transferring again would mean sitting 2018 out and having to wait until the 2019 season to take real snaps again. That would probably have been the smarter choice honestly, but going pro is the easier one.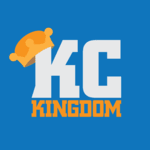 A lot of NFL teams need quarterbacks, but Tanner Lee isn't going to be an early pick in the draft. He's talented and has the intangibles to help a team succeed, but it's doubtful that he hears his name called before the fifth or sixth round.
Best of luck to Tanner Lee as he takes the next step in his football journey!