Nebraska Cornhuskers ranked as 23rd best college in Fandom 250
The Nebraska Cornhuskers have one of the best fan bases in not only college sports, but all sports period. The Fandom 250 recently recognized them as being one of the best.
When thinking of the big time college fan bases, the Nebraska Cornhuskers almost always come to mind. The sea of red travels wherever the team is playing, regardless of the sport.
Sure, football is life for the folks in Lincoln, but the Husker faithful show up big for their other teams as well. The volleyball team played in Kansas City this past weekend in the Final Four and the National Championship Game and the fans made it seem as though it was a home game. It was definitely a difference maker when determining the outcome.
The Fandom 250 recognizes the best fan bases in the world, so for Nebraska to make the cut is a huge deal. The Huskers were ranked as the 23rd best fandom in the Fandom 250 and 232nd overall. As cool as that is to be included, the Cornhuskers should have been ranked higher than the 23rd best fan base.
On game days, Lincoln swells to the biggest city in Nebraska and the rest of the town essentially shuts down to give their all for Big Red.
There were 24 total college fan bases included and the Huskers were second to last, ahead of only East Mississippi Community College, which grew to fame thanks to Netflix's "Last Chance U". There were four other Big Ten schools put ahead of Nebraska, including Ohio State coming in as the best fandom on the list… Pfft.
Nebraska fans LOVE their athletes more than any other school does. No fans live and breathe their sports teams more than the Big Red worshippers.
The football team has not had an empty stadium since the 1960s and the volleyball team nearly always sells out. Even the basketball program, which has struggled for the most part, puts butts in the seats on a nightly basis.
Perhaps the football team's struggles over the last few seasons hurt the Huskers' chances of making a bigger jump on this list. Somehow, however, they finished behind North Dakota State fans, which is absolutely mind boggling.
Nebraska was a powerhouse in the 1990s and will get back to that point under Scott Frost. This is a gipped ranking if I've ever seen one.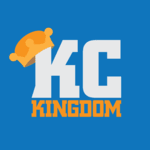 Gipped rankings tend to get to the Huskers though, as we saw the volleyball team win their second National Championship in just two seasons after getting slighted in the tournament seedings. Maybe this low ranking on the Fandom 250 will motivate the Nebraska Cornhuskers to be the best they can be in 2018 and beyond.
There is no place like Nebraska after all. GO BIG RED!