Mizzou Basketball: Michael Porter Jr likely out for rest of season
Mizzou basketball had the worst news imaginable on Tuesday afternoon. Top recruit freshman Michael Porter Jr. is likely going to miss the rest of the season.
Oh man… Why can't Missouri have nice things? After landing the top recruit this offseason, it's been revealed that freshman and potential number one pick in the NBA Draft Michael Porter Jr. very well could miss the entire season.
Porter, who only played two minutes in Mizzou's very first game and scored two points, is set to have back surgery. The recovery time is three to four months, which means Porter will probably miss the entire regular season.
What was once a great hope for the Missouri Tigers to have an incredible season is now dashed. The Tigers have struggled without Porter and now, he won't be returning to action again. Sheesh.
This is absolutely crushing for Mizzou basketball fans. All offseason long, Tiger fans were excited to watch Porter and the rest of the team take the court. Instead, MU will be without their star player and the Michael Porter Jr. era will be over before it ever really began.
Per The Kansas City Star (linked above),
"I really appreciate the support of my family and the Mizzou Men's Basketball program as I begin this process," Porter said in a release. "I'm thankful for all the kind words and messages I've received from fans. Those mean a lot to me. I cannot wait to be completely healthy and playing the game I love, once again."
I don't believe in curses in sports, but it sure feels like Missouri is cursed sometimes. They landed the top recruit several months ago and Michael Porter Jr. was supposed to be the guy who came in and changed this program for the better. We got to see it for two whole minutes and an exhibition game.
As for the future, Porter is a good enough talent that he probably doesn't need to come back for his sophomore season. He could come back, just to do right for his hometown team, but let's be honest… Is that likely? Probably not.
Porter was slated to be a top pick in the NBA Draft and while number one might be out of the question now, he's still going to be a top pick. This just is painful to think about because MU fans deserved something nice.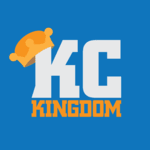 What now for the Missouri Tigers? Well, they still have an entire season to play. They have talented players like Jeremiah Tilmon, Blake Harris, Kevin Puryear, and Jontay Porter. There's still good players in Columbia, but without Michael Porter Jr., this isn't a tournament team.
Life isn't fair sometimes, but this is something that Mizzou basketball fans are becoming accustom to. Hopefully Porter gets healthy and can return at some point this season or decides to return to Columbia next year, but I'm not going to hold my breath.