K-State Football: Corey Sutton drama appears to be over
K-State football is usually a quiet, respectable program. Recently, they've been put in the public eye when they weren't allowing Corey Sutton to transfer out of the university. Now, however, the drama appears to be over.
Kansas State football had some drama this past week. The drama revolved around wide receiver Corey Sutton, who asked to be released from his scholarship at Kansas State university. Sutton, according to Kellis Robinett of The Wichita Eagle, gave his school a list of 35 potential suitors for him to transfer to.
None of those 35 schools were in the Big 12 or even on KSU's schedule next season. Some of them were even Division II programs, which to me, poses no threat to K-State. Yet for some reason, the Wildcats opted to not grant Sutton his scholarship release.
Sutton took his anger to Twitter with a slew of tweets. One of those tweets asked, ""Can you stop being a slave master and give me my release?", which was later deleted. The drama continued on when a rare "unprofessional" interview from head coach Bill Snyder occurred.
Snyder ripped both Sutton and Robinett's article and told the media that Sutton had failed two drug tests. K-State fans aren't used to seeing Snyder so upset in press conferences, but him throwing Sutton under the bus like that was a little unnecessary.
K-State football doesn't really need Corey Sutton, which makes this whole ordeal even more puzzling. Last season Sutton came in as a true freshman and only had four catches all season.
Sutton looked promising at the beginning of the year, but didn't keep that excitement level up as the season progressed. Guys like Byron Pringle quickly passed him on the depth chart and Sutton obviously wasn't pleased with the lack of playing time.
Finally, both sides came to an agreement, and Corey Sutton was released from scholarship at Kansas State University. We're unsure of where Sutton will wind up now that he's officially not a part of K-State football, but he's certainly talented enough to land with another high profile university.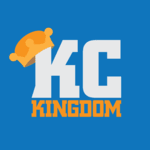 The Corey Sutton era wasn't a long one at Kansas State, but it's nice for this situation to be over with and both sides can move on. K-State has plenty of talented wide receivers heading into the 2017 season and Sutton can play for a school where he actually can see the field.
With this drama behind them, the Kansas State Wildcats can fixate on the task at hand, which is winning the Big 12 Conference and proving they're still a powerhouse in college football.