Kansas City Royals: Eric Hosmer Vs the Ground Ball
Kansas City Royals first baseman Eric Hosmer is off to a slow start in 2017 and his poor performance can be pinpointed by one key statistic.
Eric Hosmer looks good in a Kansas City Royals uniform. Many fans would love to see him remain in that uniform well into the future. He is a fun-loving player with an outgoing personality, and he's been a long-time Royal.
His contract is up at the end of the 2017, so the Royals need to be in the race for the playoffs in late July, with a strong probability to make the postseason, or Hosmer could get traded.
Hosmer is off to an incredibly slow start this season. Through Wednesday night's win over the Giants, Hosmer has a bleak slash line – .204/.259/.278/.537. Those are hardly the numbers of a player who should be one of the best hitters on the team.
Sure, it is early in the season. The Royals only have 14 games under their belt thus far. It is an early season slump, and surely he will pull out of it soon.
Will he?
Ths slump is much deeper than just the first two-plus weeks of the season. Since the beginning of June last season, Hosmer is hitting just .232. He has 16 home runs in that time frame but only 13 doubles, and no triples. In his last four and a half months going back to last June, he has just 29 extra base hits – only six more than he produced in the first two months of 2016.
One statistic stands out as to why to Hosmer's average is dropping and why his power has disappeared. Stated bluntly, he can't get the ball in the air.
He has always been a ground ball hitter, which is strange for a player with power skills. This year, however, this poor tendency has gotten worse. According to Fangraphs, 60 percent of all of Hosmer's batted balls this season are ground balls.
In fact, every season but one, his rookie campaign in 2011, Hosmer has a Ground Ball Rate over 50 percent, and that lone exception was at 49.7 percent. His career GB% is an abysmal 53.2
To state the obvious, it's impossible to hit home runs when everything you hit is on the ground.
Billy Butler always struggled in this area over his career, but Butler only hit ground balls more than 50 percent of the time twice in his career, and just once as a Royal. Butler's career GB% was 48.2.
What is an ideal Ground Ball Rate? It will vary depending on about what kind of batter we are talking. If you are an Alcides Escobar (48.3% career) or Raul Mondesi (45.8 % career), being between 45 and 50 percent is acceptable. Power isn't a big aspect of their games.
Miguel Cabrera has a career GB% of 41.3. Freddie Freeman is at 37 percent. Brandon Belt comes in a 34 percent. Between 35 and 40 percent is probably where a player like Hosmer should be.
Last year, Hosmer it 21.4 percent of his flyballs out of the park. That is a great number! It was by far his best mark as his career average is 13.4 percent. Unfortunately, just 24.7 percent of his batted balls had a chance to be home runs.
His high GB% not only cuts down the chances off his hitting more home runs, but it also cuts down his chances of hitting doubles. So many ground balls not only means fewer fly balls but also fewer line drives.
With the naked eye, with zero data to back this up, it seems Eric Hosmer bats poorly when he has a high leg kick. When he tones that down, he seems to be a better hitter. He's a big guy. There are a lot of moving parts to that swing.
It seems that when he brings his foot down after that exaggerated leg kick, he sometimes chops down on the ball, especially on inside pitches. It causes him to swing down on those balls, which leads to a lot of ground ball outs to the right side of the infield.
If he cut that kick down and kept his swing simpler, it might help him get to those balls better. He has a quick, powerful swing. If he could lower his Ground Ball Rate down to around 40 percent or so, 30 home runs and 30 doubles would be more than possible.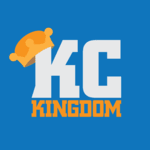 Eric Hosmer has plenty of time to work his way out of this slump, but it is not just an early season cold streak. His struggles extend to midway through last season. If he wants to get a big contract, either from the Kansas City Royals or some other team, he needs to show he can figure out what is wrong and learn to elevate the ball.
He's a talented guy. The Royals should be competitive all season but they can be contenders if he can get back on track soon.