2017 NFL Draft KC Chiefs Scouting Report: Corey Davis
Wide receiver is one of the hottest positions in all of football. Could the KC Chiefs draft one in the first round of the 2017 NFL Draft? If so, keep an eye on Western Michigan's Corey Davis.
The KC Chiefs didn't have the best luck with their wide receivers in 2016 (minus Tyreek Hill, of course) and could use an explosive playmaker for Alex Smith to get the football to.
Okay, go ahead and fire away with your "BUT WHO'S GOING TO GET HIM THE FOOTBALL LOL" jokes, but let's be realistic here. Smith is probably only going to be the starting quarterback in Kansas City for one more season.
After that, there's a real chance that the team could have a gunslinger at the position and in that case, Corey Davis out of Western Michigan could be a huge asset for this team.
Davis, a four-year starter at Western Michigan, was one of the best receivers in the nation in 2016. His Broncos went undefeated during the regular season and Davis was a huge part of that.
In four seasons with the Broncos, Davis totaled 331 receptions for 5,278 yards and an astonishing 52 touchdowns. 52 TOUCHDOWNS! MY GOODNESS.
Now sure, the argument is out there that Davis played in the MAC, which has smaller competition than that of the SEC, Big Ten, Big 12, etc. Stats are stats though, and Corey Davis was a monster on the gridiron for Western Michigan.
His senior season alone saw him record 1,500 receiving yards and make it into the end zone 19 times. He's got that explosive playmaker ability and was awarded with the MAC Offensive Player of the Year in 2016, which was clearly well-deserved.
Some knocks on Davis' game, according to his draft profile on NFL.com, is that he has struggled with drops, which is not a welcomed thing for the Chiefs offense. One big drop is crucial for them in any game with their current offensive situation.
Davis also wasn't utilized in a blocking role often, which he'd probably be asked to do more of in Kansas City.
Oddly enough, the connections between Davis and the Chiefs have already started, as Mel Kiper Jr. had the big-time receiver going to the Chiefs in his first mock draft.
He has ideal size (6-2, 212) and length to be a great NFL wideout.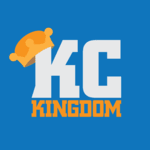 While I'm always up for taking a "sexy pick" in the first round, is wide receiver the way to go for the Kansas City Chiefs? I'm not so sure.
What do you think, Chiefs fans? Are you on board with Corey Davis becoming a Chief or do you want to see them go a different route in the 2017 NFL Draft?