Kansas City Royals are going to have a sneaky good lineup in 2021
The Kansas City Royals made it clear that they want to win in 2021 and their lineup is going to be sneaky good.
After trading for Andrew Benintendi, the Kansas City Royals indicated that they're not content with a losing record. This trade shows they're focused on 2021 and 2022 and they'll have a lineup capable of helping them make some noise this year.
While some of us might feel the team is still a few years away, this trade shows that the Royals believe they're ready to win now. That should excite the fans and make us more confident in what the 2021 season could look like.
During the discussions of Benintendi potentially coming to KC, Patrick Brennan of Royals Farm Report tweeted what the Royals' lineup could look like and it's looking pretty good.
If this is the lineup in 2021, the Kansas City Royals should be able to do some damage.
Prior to Dayton Moore's acquisitions earlier this winter, the Royals would have had Hunter Dozier, Nicky Lopez, Whit Merrifield, Adalberto Mondesi, Salvador Perez, and Jorge Soler as their main hitters. Aside from Lopez, that'd have given them a good enough unit, but Moore didn't stop with 'good enough'. He continued to add talent, signing Hanser Alberto, Carlos Santana, and Michael A. Taylor while also trading for Benintendi.
What this did for the Royals' lineup is give them good options in just about every spot of the lineup. Lopez is easily the weakest in the bunch but look at No. 1 -7 on Brennan's tweet above. That's a really good lineup and one that's going to be the pain in the butt to several teams throughout the course of the 2021 season.
The toughest part for the Royals is going to be competing within their own division. PECOTA had them finishing the season second to last (this prior to the trade for Benintendi) in the AL Central, meaning they'll have their work cut out for them getting past the White Sox, Twins, and Cleveland, and the Tigers are getting better as well. Making a splash in the AL Central is not going to be a picnic by any means.
This lineup will hopefully eventually include top prospect Bobby Witt Jr., who the organization hopes to see make his MLB debut this year and be the star this team thinks he can be. Once he's also added to this lineup, the Kansas City Royals will become an even scarier team.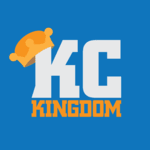 While the order of the lineup is subject to change, if these are indeed the names we're seeing at the plate every day in 2021, Royals fans should be excited.