KC Chiefs: Madden simulation for AFC Championship Game vs Bills
How does Madden think the AFC Championship Game between the KC Chiefs and Buffalo Bills will play out?
Arrowhead Stadium will host its final game of the 2020 season, as the Kansas City Chiefs have earned the right to host their third straight AFC Championship Game. The opponent this time will be the Buffalo Bills, who haven't been to the Super Bowl in 27 years and have never won a Super Bowl.
This should be a really fun game between two teams that, until last year, had long championship droughts. The Chiefs broke their 50-year Super Bowl drought last February while the Bills are trying to get their first-ever Super Bowl title and their first championship since 1965.
Does Madden think the KC Chiefs will win their second straight AFC title?
Final Score: Chiefs 20, Bills 27
CHIEFS STATS
Patrick Mahomes – 30 of 42, 297 yards, 2 TD, 2 INT
Darrel Williams – 17 carries, 82 yards
Le'Veon Bell – 6 carries, 39 yards, TD
Travis Kelce – 7 rec, 106 yards, TD
Tyreek Hill – 5 rec, 32 yards, TD
Frank Clark – 1.5 sacks
Tyrann Mathieu – INT
BILLS STATS
Josh Allen – 25 of 38, 306 yards, 3 TD, INT; 5 carries, 36 yards, TD
Devin Singletary – 11 carries, 72 yards
Stefon Diggs – 9 rec, 126 yards, 2 TD
Dawson Knox – 4 rec, 62 yards, TD
Mario Addison – Sack
Josh Norman – INT
Madden does not think the Chiefs will be running it back or even making it to the Super Bowl this year. The video game still thinks KC will put up a good fight, but the Bills waltz out of Arrowhead with not only a victory, but a ticket punched to their first Super Bowl since Jan. 1994.
Allen crushes the Chiefs defense in this simulation, accounting for four total touchdowns. The Bills run game hasn't been great, but Singletary exposes the Chiefs' run defense while Allen also takes off with the football and pops off some big runs as a result. No one is surprised to see Diggs have such a huge stat line because the guy has been insane during his inaugural season in Buffalo.
For the Chiefs, Mahomes plays okay, but certainly not up to Mahomes-standards. The two interceptions would be detrimental for sure. It does look like the run game does okay in this one though, which is a good sign.
I didn't list it in the stats above, but Harrison Butker misses an extra point and that wouldn't be a shock considering his struggles in that department this season. Hopefully, Butker doesn't miss at all on Sunday and can help the Chiefs advance to Super Bowl LV.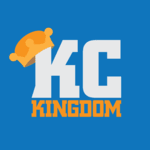 It'd be more fun if Madden thought the Kansas City Chiefs would win, but oh well. Time for KC to prove the video game wrong!
MADDEN RECORD: 12-5