KC Chiefs: Demarcus Robinson needs to show up against the Bills
With Sammy Watkins out for the KC Chiefs, Demarcus Robinson needs to show up against the Bills.
Demarcus Robinson has struggled so far to start the season. He only has eight catches for 50 yards on 15 targets. To add on to this, he does not have a touchdown, mainly due to him dropping a couple to this point. Robinson was brought back by the Kansas City Chiefs to be the fourth or fifth option in a very talented offense, but he has not done enough this season to even be that.
Furthermore, the passer rating when throwing to Robinson is a far cry from last year as it went from 93.7 to 60.4. There are many reasons why Robinson has struggled this season and while it is early in the season, he needs to play better. Otherwise, his spot on the team could be diminished.
Now I am not saying he needs to put up Tyreek Hill or Travis Kelce-like numbers, but he needs to be in that 3-5 catch range with 40+ yards to help keep defenses on their toes. That is a very attainable average stat line for Robinson and he has shown that he can perform above that in seasons past.
While that is an attainable stat line with a fully powered offense, Robinson will need to perform like Sammy Watkins while he is out. This means that Robinson needs to be the reliable third option and perform as such for this game and hopefully the rest of the season.
If Robinson does not perform well though, the rest of the season could be rough for him, as the Chiefs have some quality depth at wide receiver. Players like Byron Pringle, Jody Fortson, and Gehrig Deiter could be in play if Robinson's struggles continue.
Robinson is one year removed from his career season and if he can recapture that form, he will be a very good option in an offense filled to the brim with talent, especially now that the Chiefs signed Le'Veon Bell. For Robinson, it is a chance of a lifetime to show everyone that the Chiefs have more than Hill, Kelce, Watkins, and Clyde Edwards-Helaire.
From the Bills game on, Robinson needs to perform for his sake and the Chiefs' sake, as the offense has struggled. Robinson is in a contract year, even if it was a one-year deal, so the incentive to pad his stats is most definitely there. If Robinson can find ways to get catches and make plays, the Chiefs will start to become whole, as they would have weapons everywhere on the field and it'd be difficult to guard all of them.
Now I brought it up earlier, the "what if he does not perform" aspect. Well, the KC Chiefs have quality depth in Pringle, Fortson, and Dieter. Any one of them could take Robinson's spot on the roster, but the best one would be Pringle, who has shown that he can perform when asked upon, (i.e the Colts game in 2019 and the Lions game last year where he made a key catch down the stretch).
For someone else to take Robinson's spot is up to Robinson himself, because with Watkins out, both Robinson and Pringle get more snaps. This means it is a little position battle for WR4 when Watkins returns and whoever makes plays will get more snaps. I am all for this competition as some players strive on it and perform better, so let's hope that both Robinson and Pringle go into this stretch with a fire in them.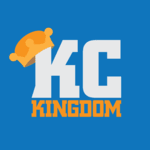 Demarcus Robinson has a chance to make his name known this year and hopefully, he can take advantage of it and make the Kansas City Chiefs an even better offense than it was last year.