KC Chiefs: Josh Kline, Ronald Leary options to fill in at right guard
The KC Chiefs have had two players opt out of the 2020 season so far with the first of the two being right guard Laurent Duvernay-Tardif. The Chiefs now must find a replacement for LDT.
The very first player to opt out of the 2020 NFL season due to the COVID-19 pandemic was Kansas City Chiefs right guard Laurent Duvernay-Tardif. LDT works in a hospital during the offseason and has been working the frontlines during this pandemic, so he didn't feel it was a good idea for him to step away from that and play this year.
With his decision made, the Chiefs now must find a suitable replacement at right guard for the offensive line. They have some in-house options they can certainly look at, such as Lucas Niang, Martinas Rankin, Mike Remmers, and Andrew Wylie. The team also recently signed Kelechi Osemele, who is another option.
Those are all good options, but if the KC Chiefs wanted to bring in some more competition, Josh Kline and Ronald Leary would make a lot of sense.
Chris Roling of Bleacher Report mentioned these two names when discussing the Chiefs' situation.
Josh Kline, for example, plays on the right side and is not only strong in the running game but also only let up two sacks over 700-plus snaps in 2019, per PFF.
Kline has spent seven years in the NFL with three different teams. He's only 30 years old and as Roling mentions above, he's strong in the run game and offers solid protection. He'd be the obvious choice to slot in at right guard if the Chiefs did bring him in.
Ronald Leary is another intriguing option. He's spent eight years in the league and has played for two different teams, most recently the Broncos. That might be where Chiefs fans recognize the name and Leary certainly is familiar with this Chiefs team from having faced them twice a year for three years.
It'd be surprising if the Chiefs did sign one of these two players because they have decent options to look at who are already in the organization. Niang is a promising prospect after having been drafted in the third round of this year's draft, Rankin was looking good before an injury took him out of the 2019 season, Remmers is a journeyman and could play anywhere along the line, and Wylie showed promise in 2018.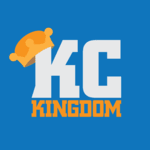 The two guard positions will be one of the biggest position battles to watch this summer, but if the Chiefs wanted to bring in more of a sure thing at the position, Josh Kline and Ronald Leary could make a lot of sense.