Kansas City Chiefs: Alec Ogletree worth a look in free agency
Should the Kansas City Chiefs consider bringing in Alec Ogletree for the 2020 season?
Over the past few seasons, one of the biggest weaknesses on the Kansas City Chiefs' roster has been at the linebacker position. They've addressed it a bit this offseason by drafting Willie Gay in the second round of the 2020 NFL Draft, but they could still use some help.
A name that could be worth looking into in free agency is Alec Ogletree.
Why should the Kansas City Chiefs sign Ogletree?
First and foremost, Ogletree is a great tackler and that's something the Chiefs defense has been lacking in recent years. Having a linebacker who isn't afraid to make a real tackle and bring the opponent down is a player the Chiefs could really use, especially in their defending Super Bowl season.
Ogletree was a late first round pick in the 2013 NFL Draft by the Rams where he spent the first five years of his career and the past two seasons with the Giants. He'll turn 29 years old in September and still has enough left in the tank.
Quite frankly, it's a bit surprising that Ogletree is still available in free agency, but this has been an odd offseason due to the COVID-19 pandemic. It's possible that that's why he's still available, but it's also worth noting he hasn't been the first round caliber player in recent seasons.
Still, Ogletree would give the Chiefs a player who is a solid tackler and he'd bring a veteran presence to the linebacker unit. Anthony Hitchens and Damien Wilson currently lead the group and Gay should hopefully heavily contribute during his rookie season, but Ogletree would be an upgrade over the likes of Ben Niemann and Dorian O'Daniel.
The Chiefs haven't been able to be as active in free agency as they'd like due to salary cap issues, but Ogletree should be affordable, especially if he's given just a one-year deal. Those one-year "prove it" type of deals can go either way, but for a player like Ogletree who is in his late 20s and trying to revive his career, he and the reigning Super Bowl champs could be a good match.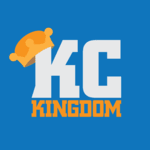 What do you think, Chiefs fans? Would you be interested in seeing the team bring in Alec Ogletree?